I think I was around 15 years old when I first seen the sport "drifting". It was at a mate's house and I didn't understand it at first.
1 month later I went to my first Practice day to watch it live, my god it was the best thing I ever did 😀
I never knew so many people would be interested in this type of thing, so I knew I had to give it a try myself.
The next 2 to 3 years of hard saving bought my first drift car, a Nissan SIL80 with a mild CA18DET. The car had been setup very well so it was a good starting point for me.
The first time I went out to a Practice Drift Day @ Mallala Raceway the motor let go, was a great start to my new hobby 🙂 soon after I had a fresh Rebuilt forged CA built by Turbo Tune, Also had the car Tuned by my local and loyal Tuner Jeff from The Speed Lab. The car was now making a solid 200rwkw.
The second time I went out with the new fresh motor I crashed the car on my first lap 🙁 most people would have given up by now but I had a weird feeling that wouldn't let me give up just yet. So now I have a bent up SIL80 and next to no money to fix it.
I hunted around looking for the right Crash Shop, Sure enough I was recommended to All Type Crash. Sure enough the Blokes from All Type Crash were into drifting themselves, owning a Tough R32 Skyline.
After a long chat about me crashing my car I had the car down to them and fixed in no time 😀
All Fixed 😀

So Now I've spent ALOT of money on the car and I still hadn't even gone through 1 set of tyres ha ha, but the main thing for me was it was a S**T load of fun 😀 I really couldn't get enough of it.
There was a new event coming up and I was keen as hell to get back out driving again but wasn't sure if I was ready for a comp yet. But I took the chance and thought why not, the event was new to everyone so no one had an advantage. It was called Stadium Drift and was held at Adelaide International Raceway. I was nervous as all hell as there is a concrete wall all around the out side of the track 🙁 but had my new mates from All Type Crash cheering me on as well as all my mates.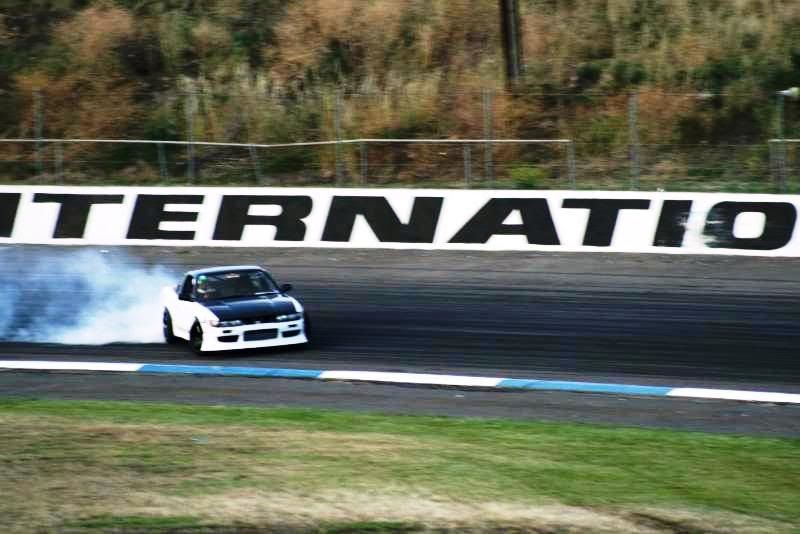 The night turned out insane, was the best fun I had ever had and I couldn't get enough of it. Think I ended up coming second to last but dang I was having fun 🙂