After this I meet a top bloke Call Craig Helps, Craig was a custom fabricator/welder etc.. And I needed some work done. We got chatting and before I knew it Craig had offered to build me a Custom made Car trailer as he wanted to see if he could. I was kind of shocked at first and this is what he made, is the best trailer I have ever used and many people have said the same. Thx Craig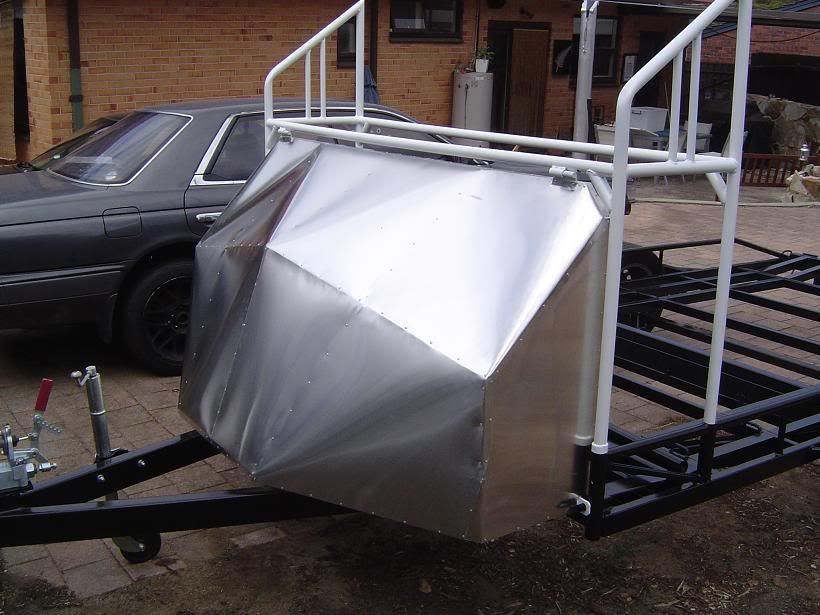 Now I'm all set
After the Awesome job Craig did with the trailer he done all new pipe work for the car and a few extra bits and pieces throughout the car, Can't thank him enough for all his help 😀
Another Comp came up and I was keen to enter it, as was Simon and Hayden. It was called the G1 Extreme Drift Comp held @ Mallala Raceway. This is where I have done all my practicing so I couldn't wait to go into a competition. The comp was a hoot and I came 3rd in my group which was an awesome feeling, Simon Hayden and I also won Best Team Drift for the day which was cool.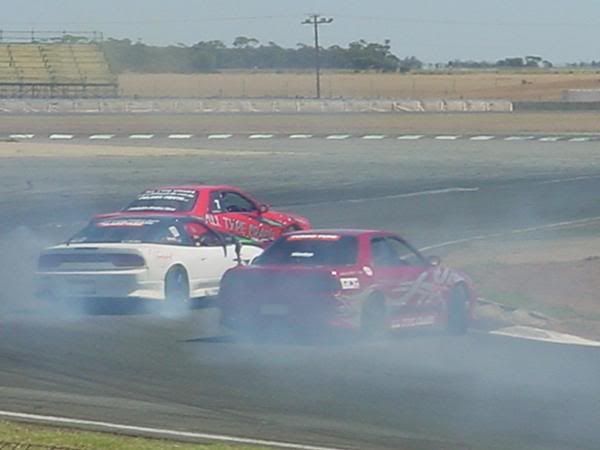 (Hayden Front) (Myself Middle) (Simon Back)

Me smoking it hard haha
Was good fun :D, after that comp we had some cooling issues so Craig was happy to lend a hand and work like crazy to rig up a custom radiator support and a lot of other gear to make the R33 Radiator to fit 😀 and it worked
While Craig was doing it I got the power bug and wanted more power 🙂 Soon I had a new HKS GT-RS turbo on its way from Streeter in Japan. Thx Jesse 😉 Parts arrived in a couple days and I had all the gear on in now time. Took the car down to Jeff from the Speed Lab and had it re-tuned again. Made a healthy 250rwkw on 15psi. Made my day 😀
Anyway I got talking to the guys down at All Type Crash and before I knew it I had the car in the spray booth getting a custom paint job. I wanted something different and that's what I got 😀 Satin Red Turned out awesome I though.
So it was a mad rush to have it ready for the Comp that weekend held at Mallala Raceway. The mighty Drift Australia Super Drift Series 😀 All Type Crash had the car ready the night before so was all ready to rumble and I was stoked 🙂
The car was insane, the new power and grip I had was just crazy.. I was working my way to the top until I cooked it….. Yep I crashed 🙁 ended up coming 6th for the day. Was good fun though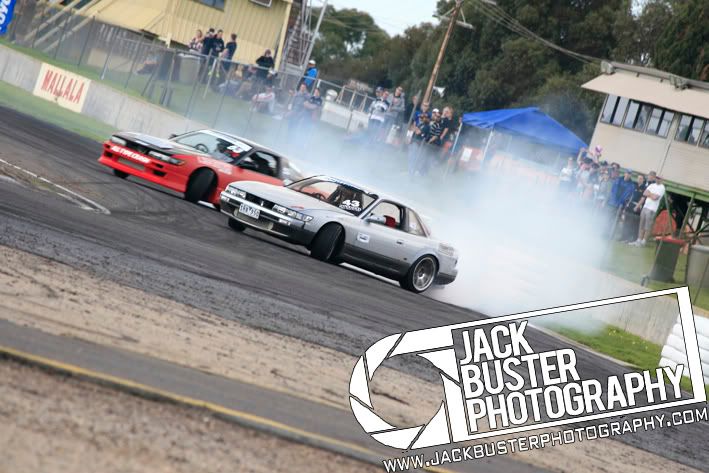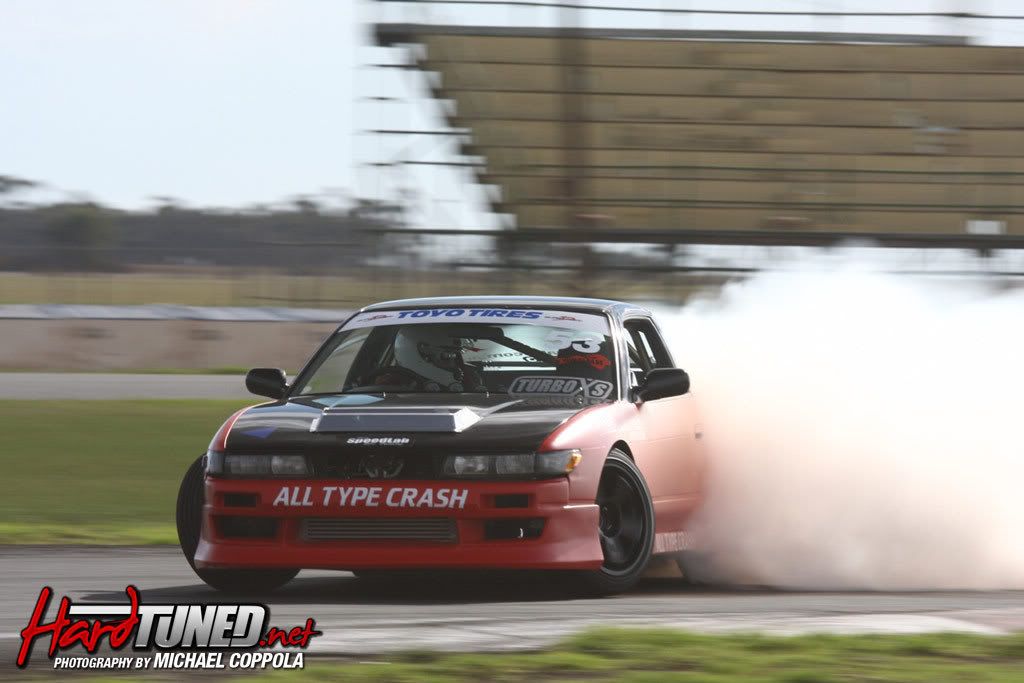 Disaster struck again 🙁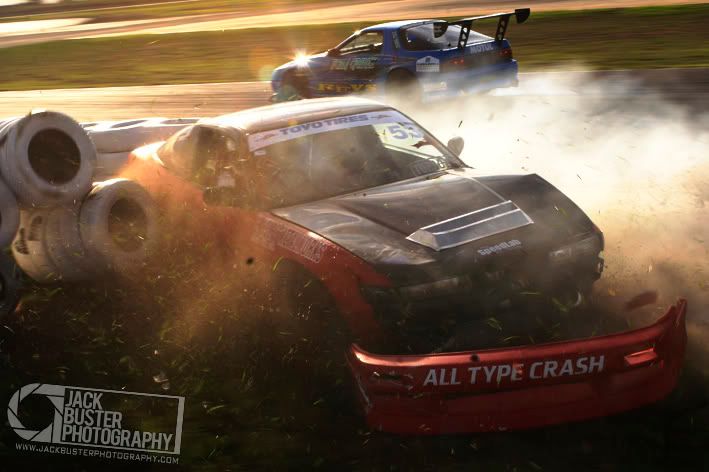 Thankfully it didn't do much damage and All Type Crash had it fixed in no time 🙂