A few weeks later after my first testing day our final State Drift round was coming up. I was keen to give the new car a run in a comp after only driving it once before 🙂
So the G1 Extreme Drift ROUND 3 was here and I was ready to rumble. Left the car setup the same and couldn't wait to have some fun 😀 after a rough qualifying session where my tyres delaminated I qualified in 23rd position out of the 50 car field. I then went on the battle my way through group 2.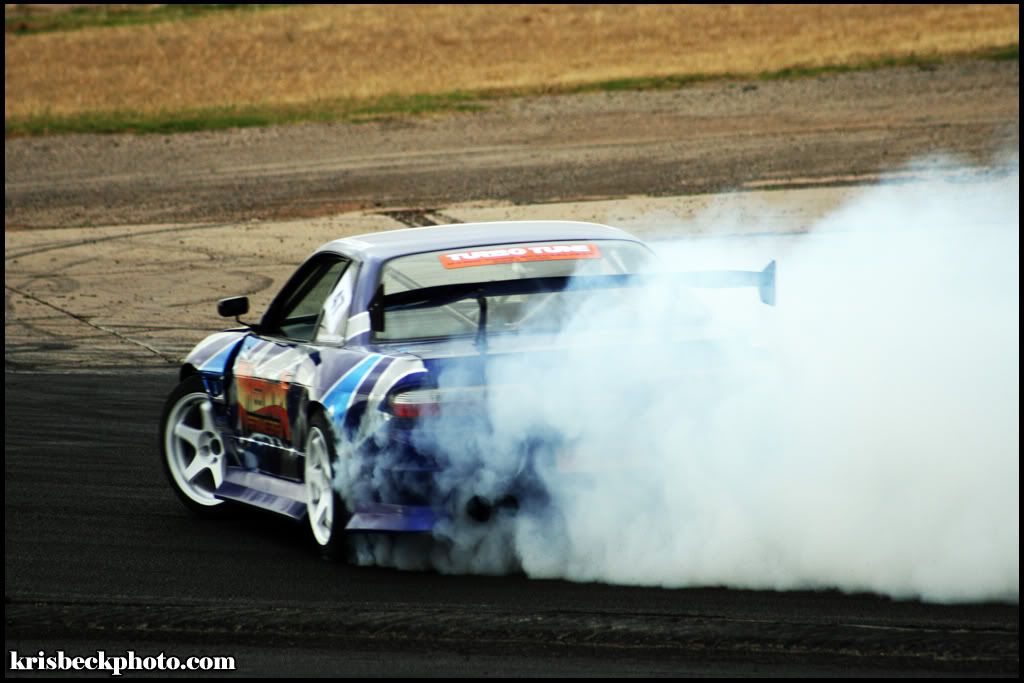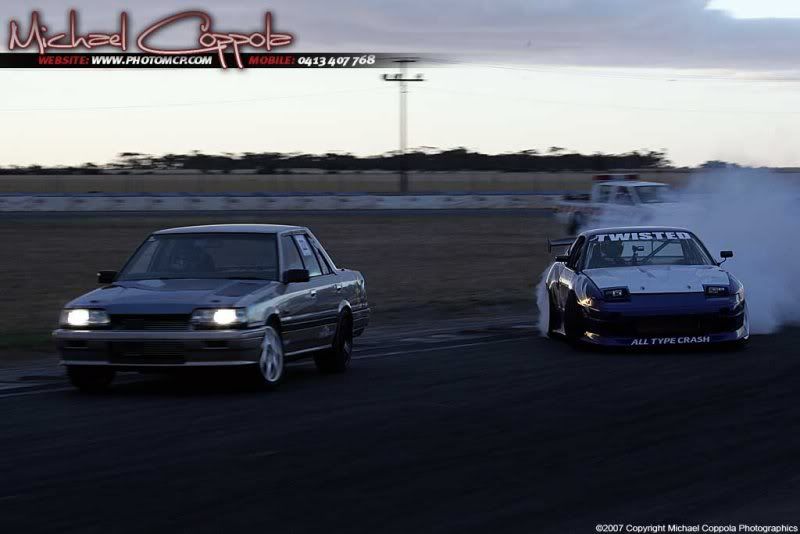 After a long day of battling through my group I made it to the final and damn it was fun 😀 after the first 2 runs the judges couldn't split us so a re-run was called 😀 I went on to win the final battle and came 1ST in my group. Was a great feeling…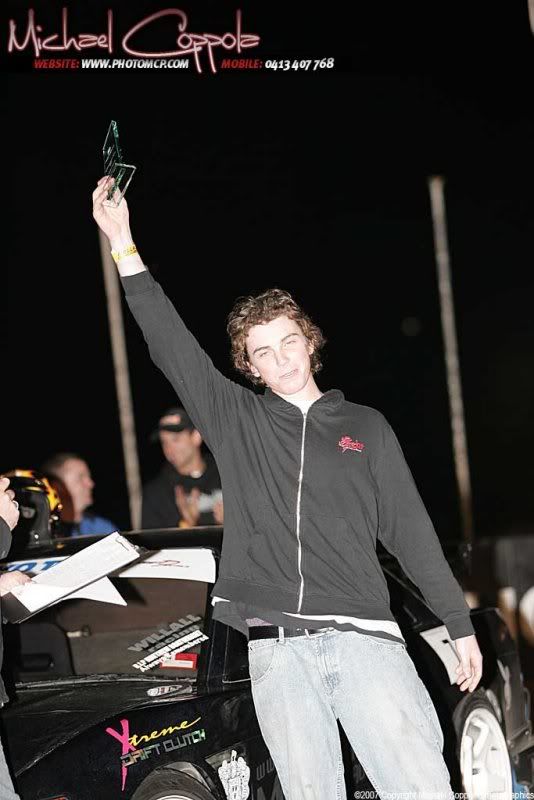 Here is a video of my Winning lap 😀 (ENJOY)
And here is some more footage from throughout the day. (Includes battles etc…)
The car didn't miss a beat all day long and I couldn't have been happier with the result 😀
I then got to do my first ever Victory burnout and DANG that was insane fun 😀
Hope this video works for you 😀 it's the Victory burnout :-DD
And the outside view 🙂 (I'm the very last car) just when you thought it was all over BANG!!! Ha ha enjoy
Was a Awesome day and I hope you enjoyed to story a much as I enjoyed living it 😀
That means it's the end of all drifting for this year so I will give you updates on my plans for next year soon. At the moment I'm trying my hardest to get some backing (Sponsors) for next year.