Hey all,
Sorry about the late reply but ive finaly putting it all up now 🙂
Drift Super Cup was the biggest prize money comp ever held in South Australia and grew people from all over the country to attend and compete.
With out major 2 weeks of prep work with all 3 cars we were really pumped to get out on track and see how a freshly painted cars would go.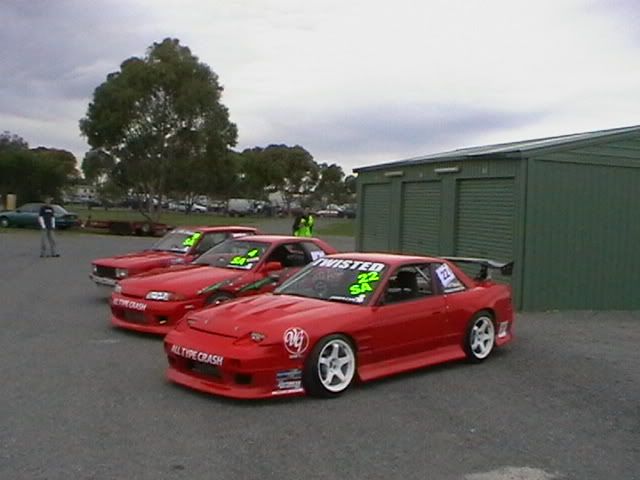 While we were painted my Onevia i got in touch with a good friend of mine. Nigel is his name and he is one crazy bloke when it comes to making stuff :). Nigel was on the job of making some new custom front steering knuckles for my car to make it
1) handle better
2) gain further steering lock
3) and overall make the car quicker 😉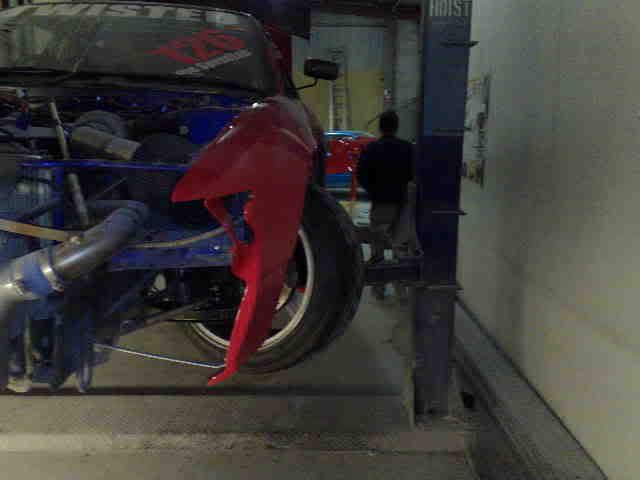 and it achieved all the above no problems at all, it actually made too much lock and therefore we needed to make up custom lock stoppers to decrease the lock it was making haha.
Ok now into saturday… we roll into Mallala with out 3 awesome looking cars and knew we had to take some pics before we got them dirty 😛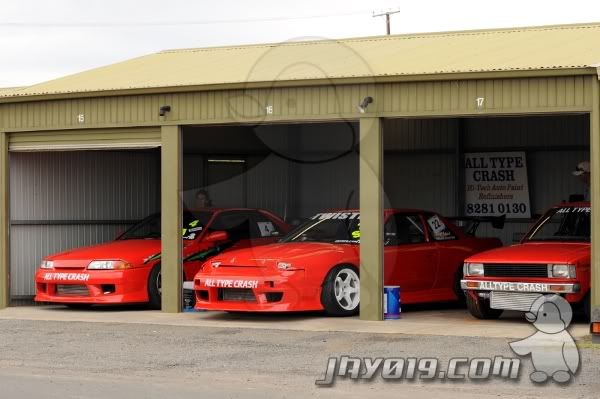 Saturday got under way very quick with qualifying straight up. The new NP wonder knuckles felt awesome but very twitchy compared to my old standard setup. I still think it will take awhile to get use to fully but its a awesome change and well worth it.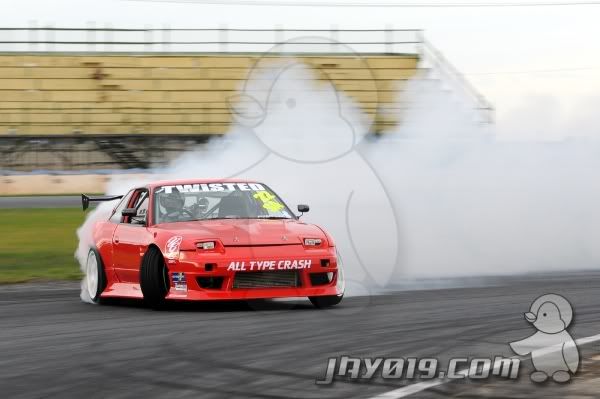 after a few laps it was feeling awesome and i was pumped for qualifying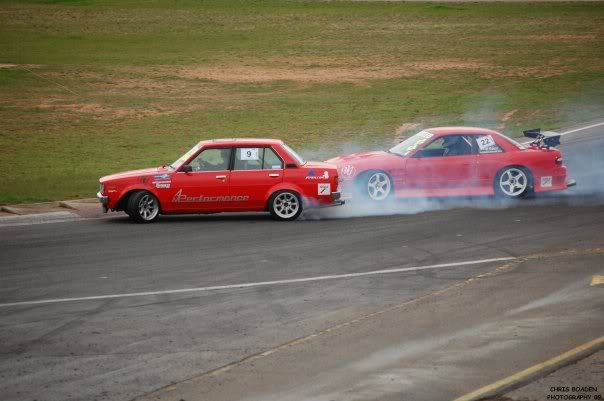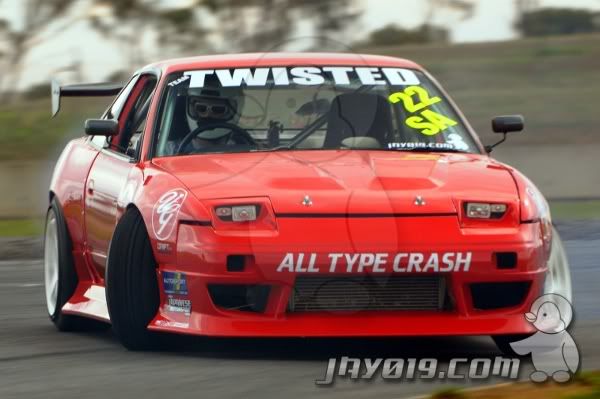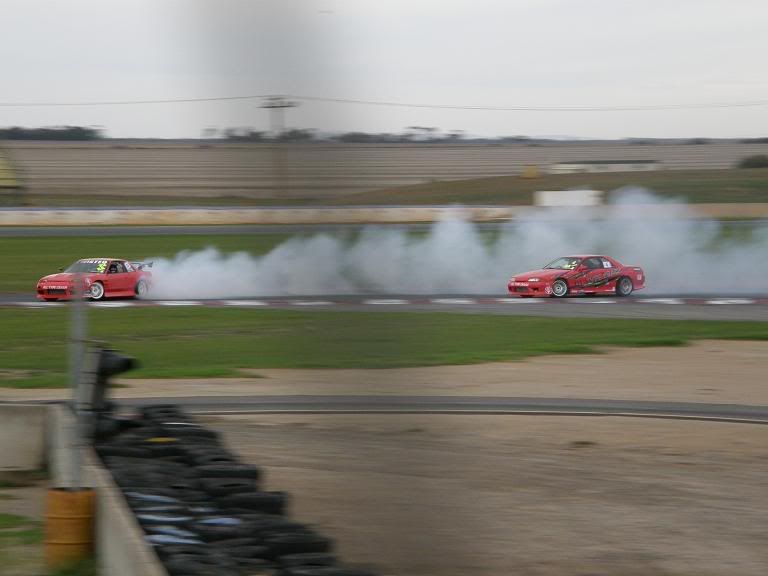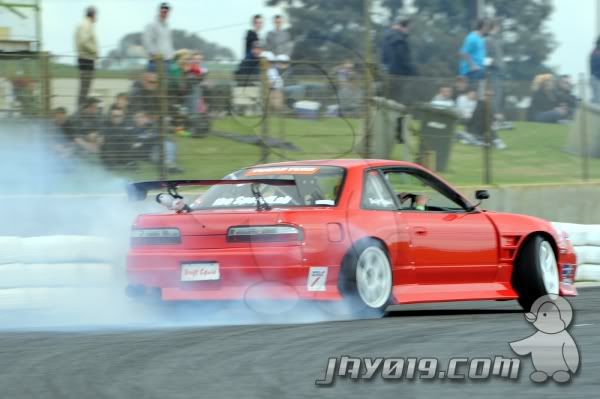 i ended up finished the 2 qualifying laps feeling good and i ended up qualifying 5th place. I was over the moon about it and couldnt wait till sunday 🙂 only problem was the rain was set to come all day long and i was scared. Reason being was because i have never drifting in the rain before 🙁 but you gotta start somewhere, sure enough i woke up and it was pissing down 🙁
the rain got the better of me and i was knocked out and ended up finishing 18th. I even haad a happy moment witht he tyres coming onto the main straight 😛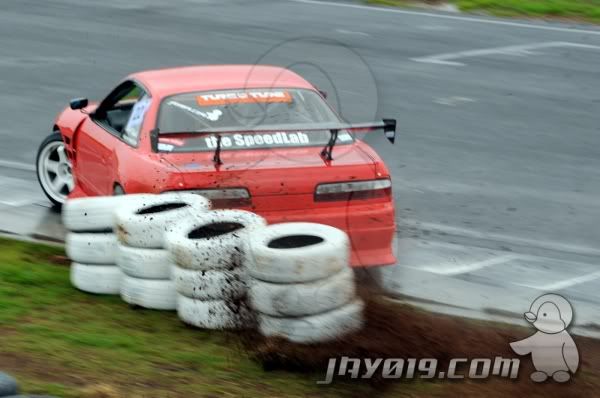 Here are some videos from the weekend
First one is all my incar footage and you can really notice i was starting to get the hang of it by the end of the saturday night 🙂 owell… better luck next time 😛
And i have also done a bonus video for a new team
TEAM ALL TYPE CRASH 😛 enjoy
Stay tuned as the DriftSquid crew is heading over to Victoria again on the 19th July for some more action 😛
-Squid