Hey all,
The most recent event was the 2009 DA round at Oran Park raceway, this event is big event for 2009 and the winner will claim "best Drifter in OZ"
I was far from making this event one week before it, with a huge entry fee and a 1000 dollar fuel bill to get to the track is was near impossible to make the event. It was too big of an event to just let go and im lucky i got the support i got from Jay019.com, C. Helps Metalworks, family and friends.
Craig from C. Helps Metalworks put in some last min fabricating and it worked awesome.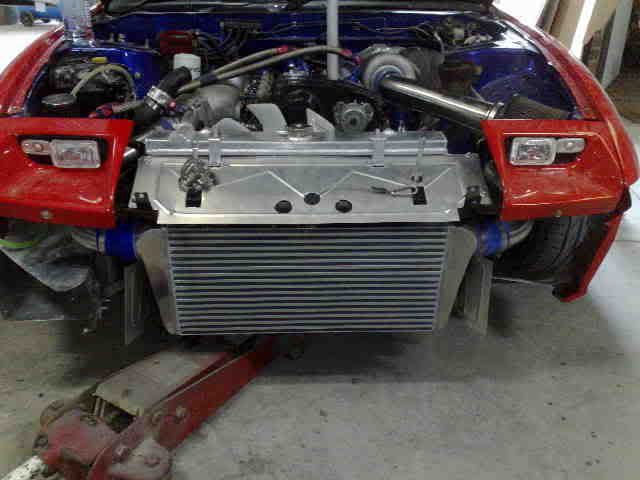 The car now sports a factory clutch fan and kept the car alot cooler then thermos do.
The monday before the event we decided to get ready to make the long drive over the Sydney. My dad and brother came along for the event and put in a huge effort to make sure the car was good to go at every second.
On the Saturday i had a couple laps of practice…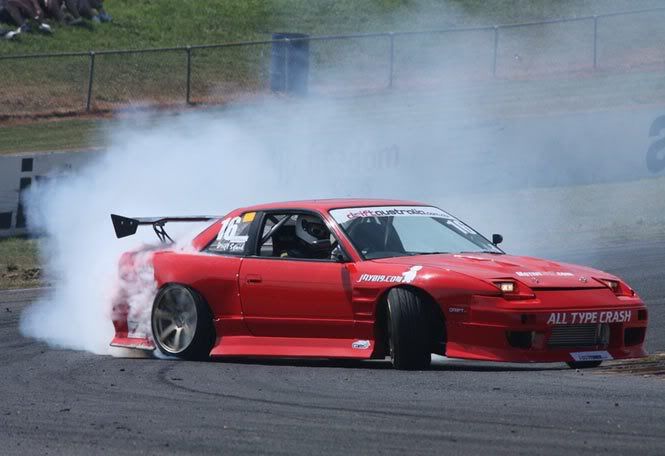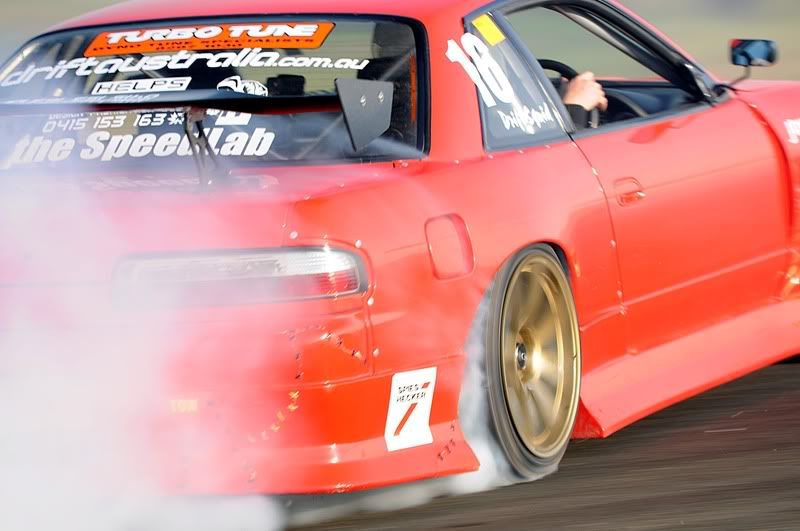 i got around 5 laps before a big pile up happened 🙁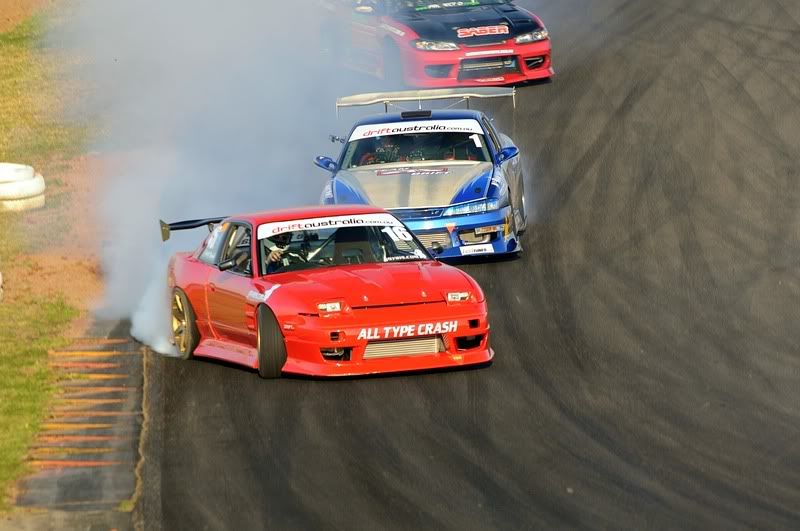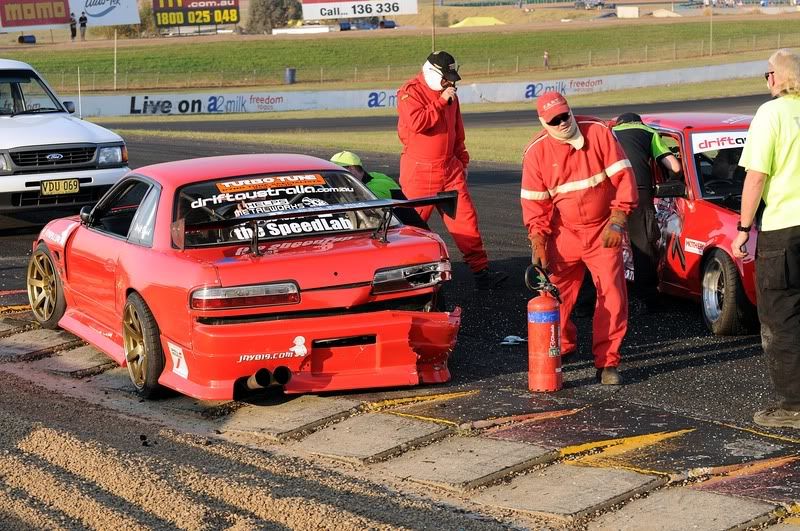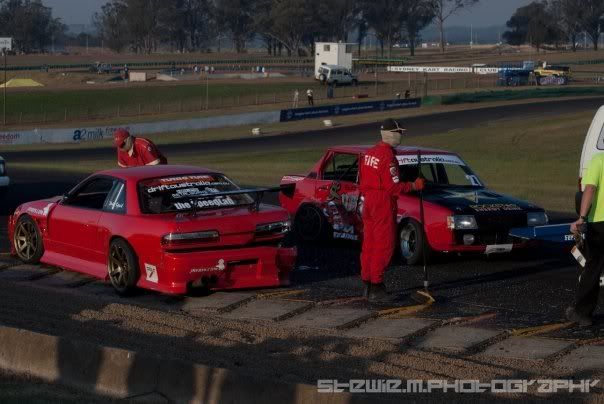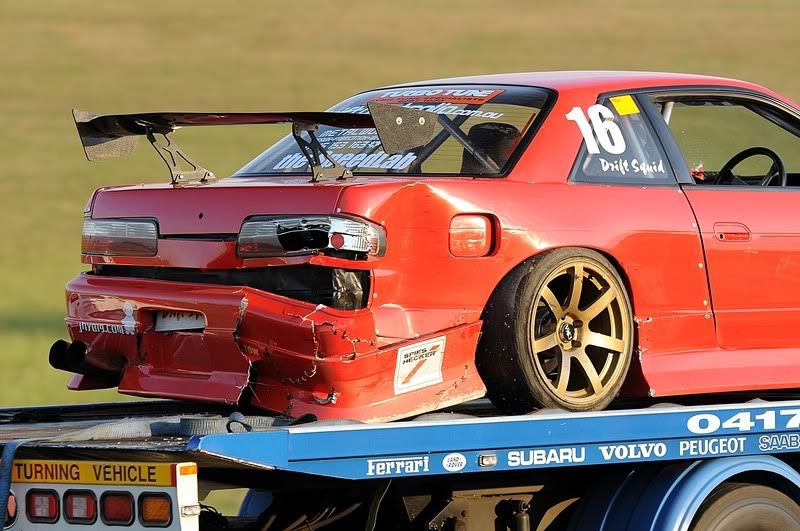 thanks to just about everyone at the track the car was going again in no time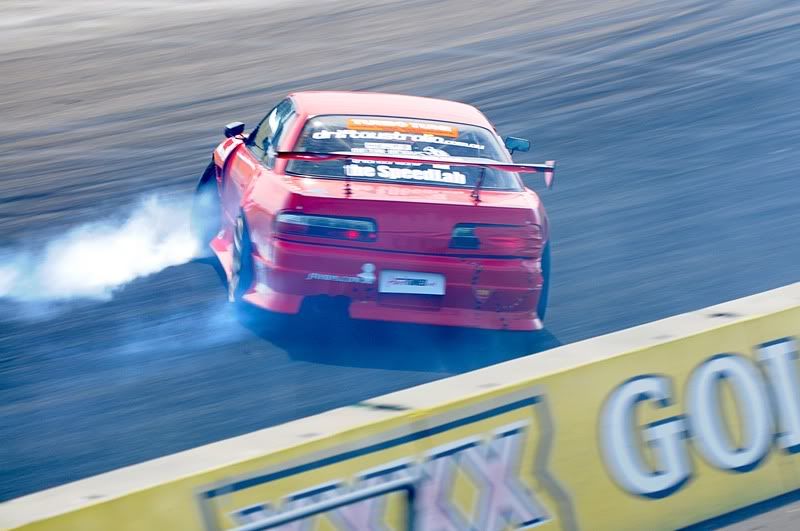 thankyou all for the massive support.
I battled my way all through the top 32 into the top 4 against Fink, and wow… what fun haha…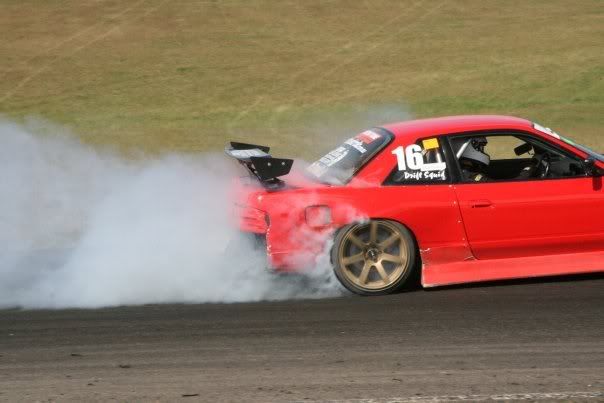 highlight of the day for me was Luke Fink sitting on my tail. Was an awesome rush and i cant wait to battle again soon. We even talked after the battle about how good it was 🙂
i lost against Fink and then went into the 3rd place battle and won against Dan in the LS1 turbo 300zx
And the podium,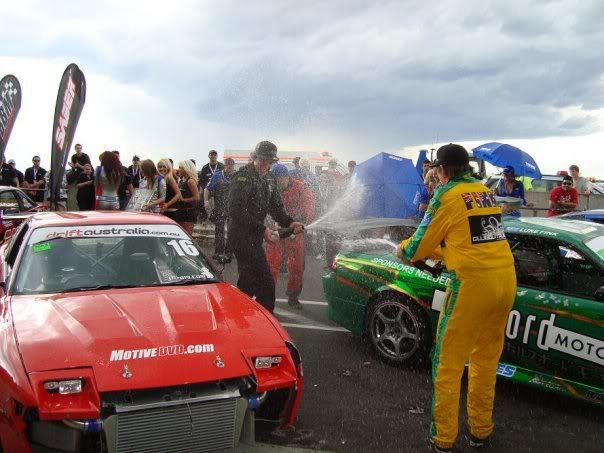 Victory skidz are good haha
This event was by far the biggest event ive ever been too and on my debut, to come 3rd was a huge success 🙂 i cant thank everyone who suppoted me enough and bring on 2010.
Also if you are at all interesting in sponsorship for the 2010 Drift Australia series which will be a 5 round series in 5 different states. Please email me at Jake_Jones_00@hotmail.com
Thanks for reading and sorry i dont have a video for this event due to the camera snapping in half from the crash <_<
EDIT: Finally got the footage out from the camera, This is the first 3 laps of me on the new track and then the camera went flat. then it was snapped in half from the crash "pile up" haha.
Sorry
-Squid
P.S THE NEXT DRIFT EVENT IS (VICDRIFT SERIES ROUND 3 "WINTON RACEWAY") NOV 1ST