Hey all,
one Week after the final VICDRIFT Round i was off to Mallala Raceway to the final round of the G1 Extreme Drift series for 2009. The car still had the issue from the VICDRIFT round and we could not work out the problem.
This was not going to stop me from trying to take the G1 Extreme Drift Series out though. Sitting in 3rd place for the series i was fair excited. Took the car down to the Speed Lab for a check up and then of to Adelaide Radial for a much needed wheel alignment. The car was now set for a good days thrashing.
The comp was on Saturday and only started at 12pm. Gave me enough time to get more then a couple hours sleep the night before haha.
Rolled into Mallala Raceway and unloaded the car. Got everything ready and went out for a quick shake down. The car felt great but had lost alot of lock. This was due to me trying a new castor setting and didnt think about putting more toe out in the car.
Knowing im a few points behind James Mardle and Simon Podlewski in the series points i had to make it into the top of the field for Qualifying.
Smashing a near perfect run on my first Qualifying run i went all out on my second run.
I was going all out and then on the final corner of the track i held it flat and then noticed i had no more play in the steering 🙁 The lock had run out and i slowly went around. My first run was equal to Simon Podlewski in the CTS car with a 89ea and they had to go by our second qualifying run to split us. Seeing as i spun out Simon got first Qualifying spot and i got 2nd. I was still stoked with this result and couldnt wait to hit up some battles 🙂
Also noticed i have a major Fan now. Made sure i went and signed the banner. Looks damn cool eh??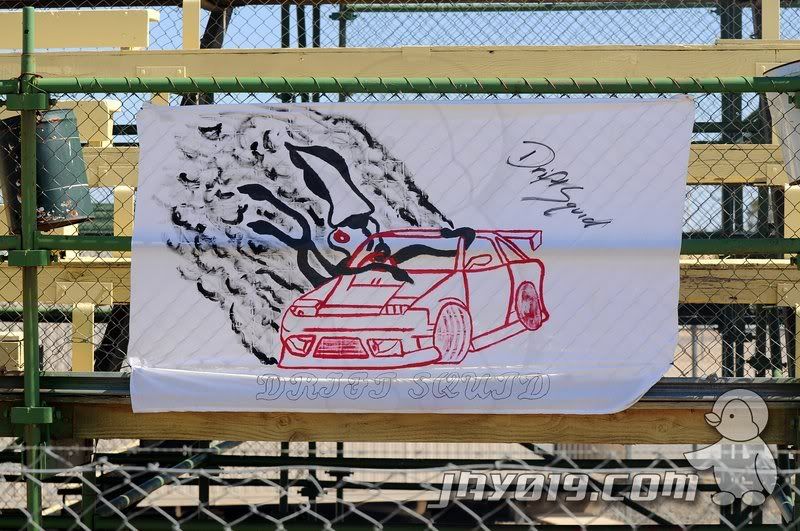 My first battle was against Ben Nash in the A31 Ceffy. Was a close battle and ended up winning 14 – 6.
I was then up against the scando king Michael Drinkwater in the crazy SR powered R32 skyline. Was an extremly close battle with Michael giving me a love tap on the first turn 🙂 The score ended up being 13 – 7 my way.
I was now in the Top 4 and funny enough the top 4 in the series had all made it to the top 4. Now knowing even if i had won i would still place 3rd in the series i still wanted to give it my all to make that top spot.
I was up against the crazy quick Adam May in the Lewis Engines R33 Skyline. This car is extremly quick with around 400rwkw and running Toyo R1R's. I knew i had to drive the pants of my car to even be close to Adam.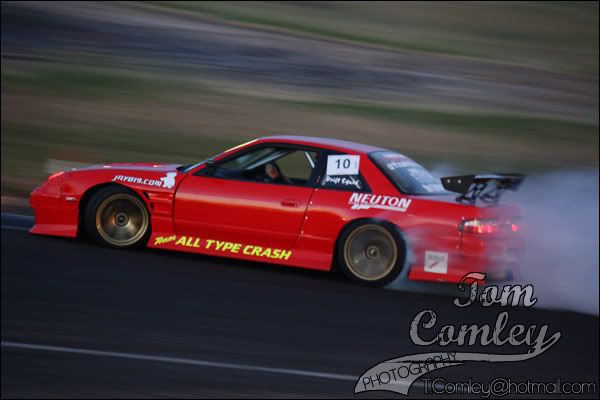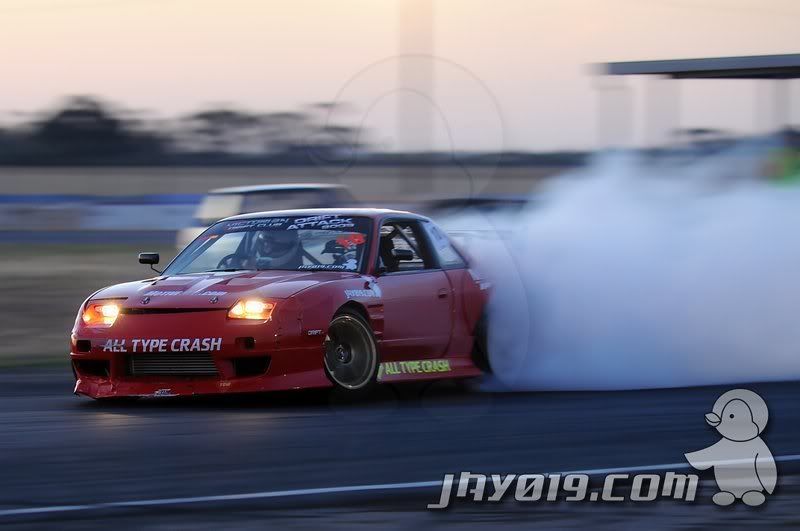 After the first run we were called for a re-run. It was the craziest battle ive ever had. Trying to keep up with a complete monster was just awesome fun.
We were then ask to do another Re-run due to the judges not being able to split us apart. It was so much fun i didnt mind if we kept going all night haha. we both went in for new tyres and came out again for the 3 re-run. I was chasing May and as soon as we got to the straight he just took off. Left me for dead. As i came into turn 1 after the straight my car cut out 🙁 lcuky for me May had spun in front of me and i slowly drifted around turn 2 with the car cutting out badly.
Got back to the start line and needed to pit to fine this issue as i had a 10 – 0 lead in the scores against May. As i came into the pits i had 20 family and friends flat out working on the car trying to sort the issue out. I didnt even have to get out of the car. We couldnt find anything wrong so we just hoped for the best and went back out. I finished off the battle with Adam on my arse the whole way around Mallala in one of the best battles ive had. I won 16 – 11 in the end.
I was now in the battle for top spot against James Mardle. We had a small chat before and wished each other good luck. James is a extremly awesome driver and has been in the game for 8 years or more. I coudlnt wait to battle him, this was the 3rd time i had battled James this year and was keen to make sure i won this one 🙂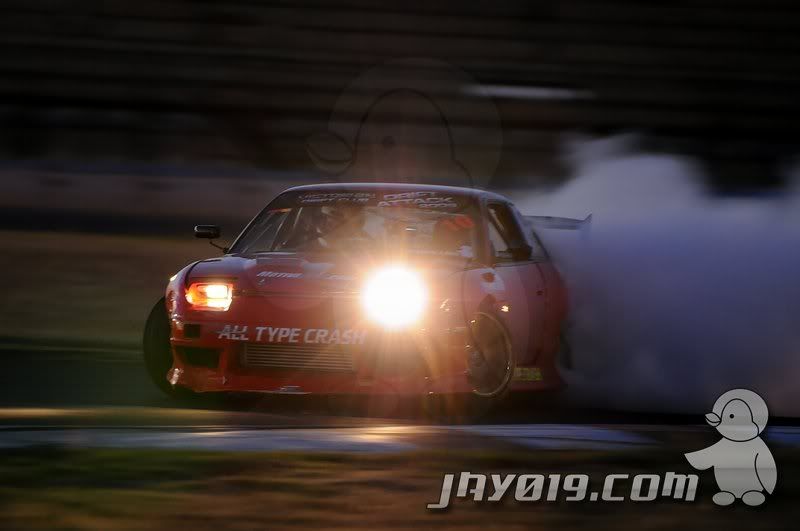 The battle was close but i took the win witha 12 – 8 my way
I was the Winner on the day with James Mardle in 2nd spot, Adam May beat Simon Podlewski for 3rd place.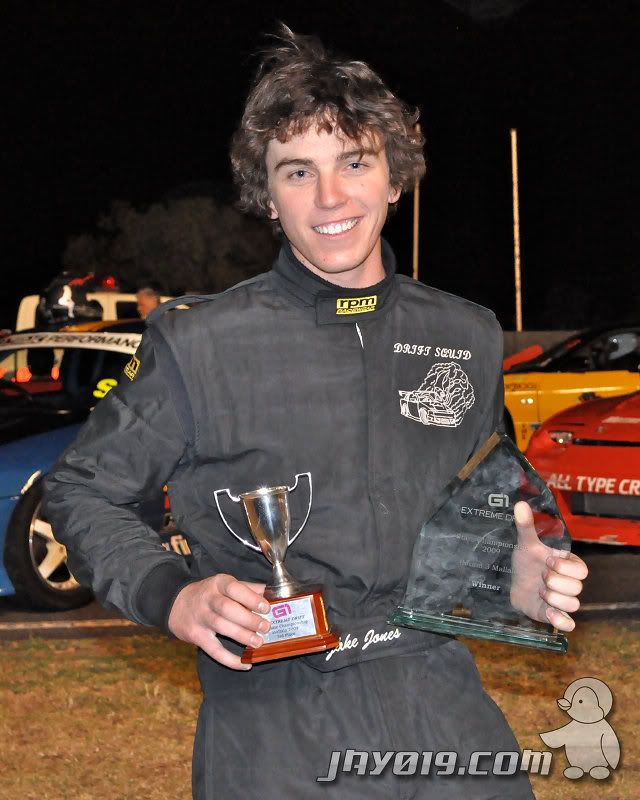 Have to say a Massive thanks to all my Mates and Family who helped out on the day to make sure the car was 110% and always had fresh rubber on it 😉 we still arnt sure what the cutting out issue is but it didnt come back 🙂
C. Helps Metalworks
TurboTune
The Speed Lab
All Type Crash
Adelaide Radial
Neuton Tyres
Cazman Industries
Jay019.com
And i couldnt finish the day without one hell of a victory burnout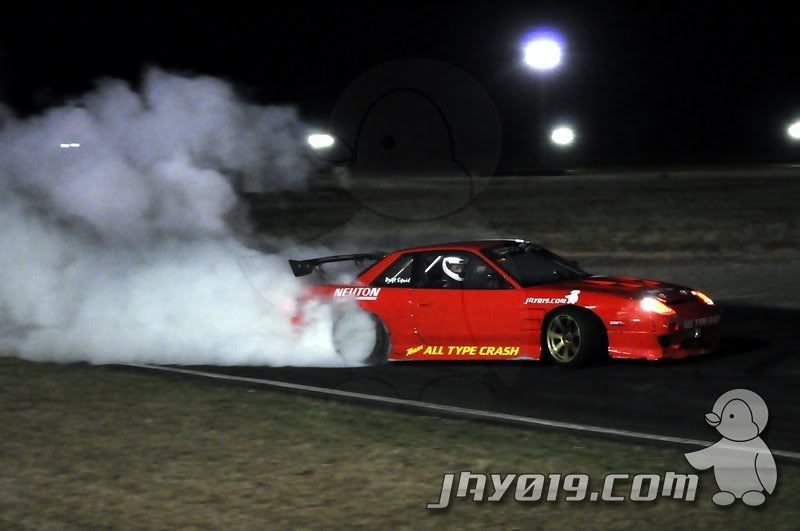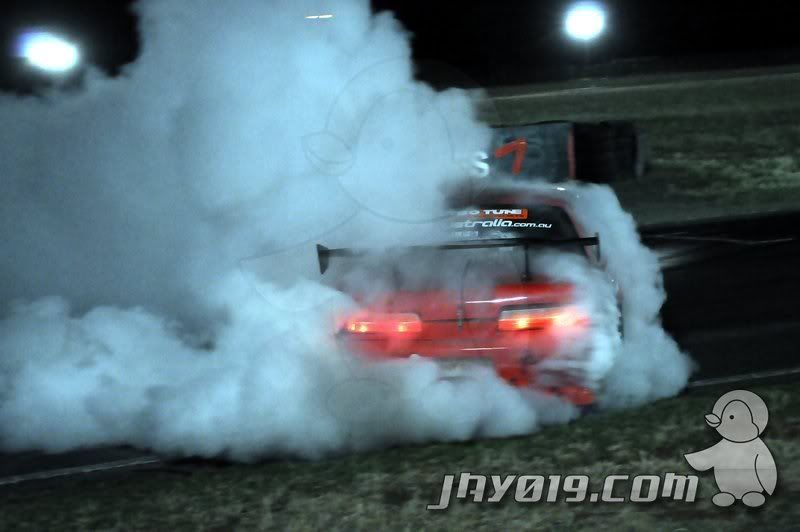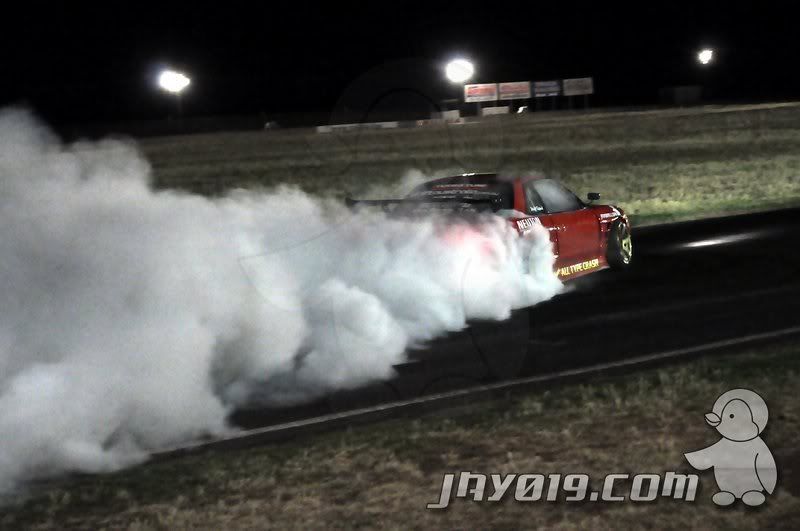 I finished 3rd place in the series only 30 points away from top spot. Next year im going to be back bigger better and a hell of alot more aggresive 😛
Bring on 2010 G1 Extreme Drift Series
-DriftSquid
P.s. Sorry i dont have footage up YET….. Will be coming in the next couple weeks 😉
the week after i was also in my local Paper with a quick write up from the event 🙂