Hey all,
Ive had alot of people asking what im putting in the car this year motor wise so i am now letting it all out…
AUTOSOLUTIONS & RESTORATIONS have built this new motor with the help of Lewis Engines.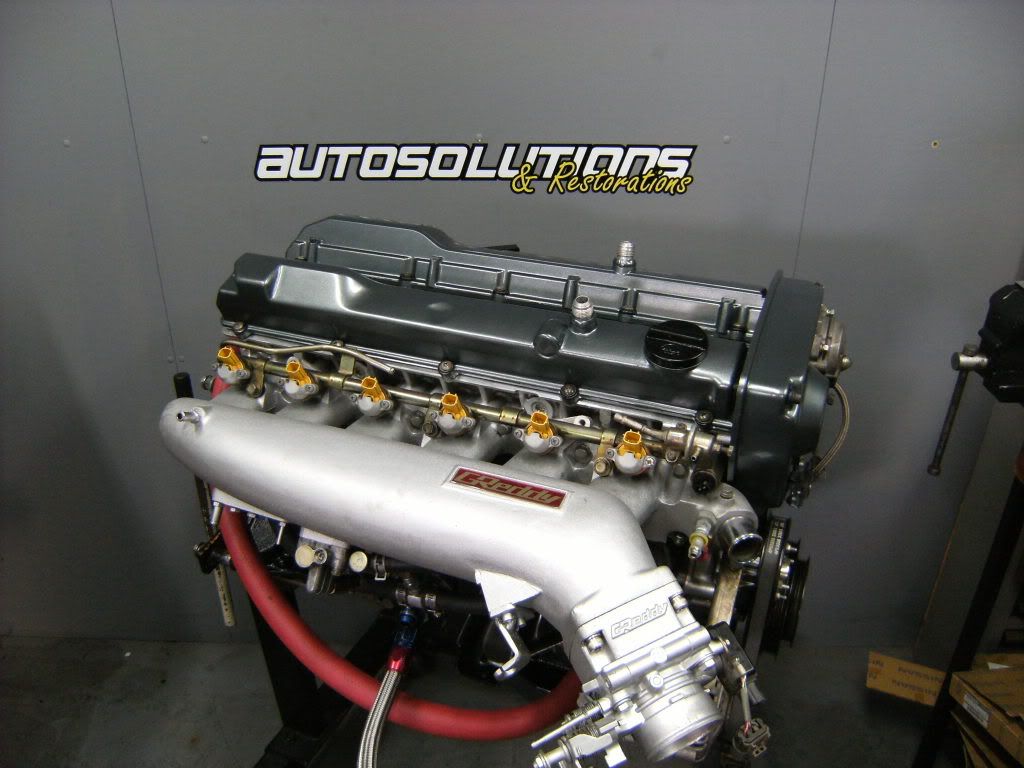 It is a RB25 block and head
R33 GTR RB26 Brand new Crank
R34 GTR linished rods
RB26 Forged Pistons
ACL bearings
ARP head, main, studs etc..
Cometic Head Gasket 1.3mm
RB NITTO Oil pump
Some custom Lewis Engines Headwork
Head rebuilt throughout
Custom Rb20 cams
Greddy Inlet manifold
HELPS METALWORKS Steam pip manifold
TD-06 20G
Rebuilt Trust 50mm gate
Braided lines throughout
Nismo 550cc Injectors
Nismo fuel pressure reg
New harmonic balancer
Bosch external Coil packs
Microtech LT12 with X6 ignitor box
Custom ElectricScan rewire throughout engine bay and dash
The boys at Autosolutions & restorations have been working hard after hours to get the car running for this weekend and we are running out of time fast. But they will have it running and going strong while still getting all customers cars completed first 😉
Here is the motor in the engine bay making sure it all fits up.
Stay tuned as i will unveal the new paint and car look in the next couple days witha short video. Finally my Camera is ready to pick up from a 4 month repair wait :S
Stay tuned
-Squid