Hey all,
The car was going and ready 7pm the night before the first round of the 2010 G1 Extreme Drift series. AUTOSOLUTIONS & RESTORATIONS along with Electricscan Automotive put in so much work in the 2 weeks they had the car. I really cant believe how good it turned out. We were lucky enough to have the famous Jayson Hay come do a quick photo shoot on the car the friday night we had it finished.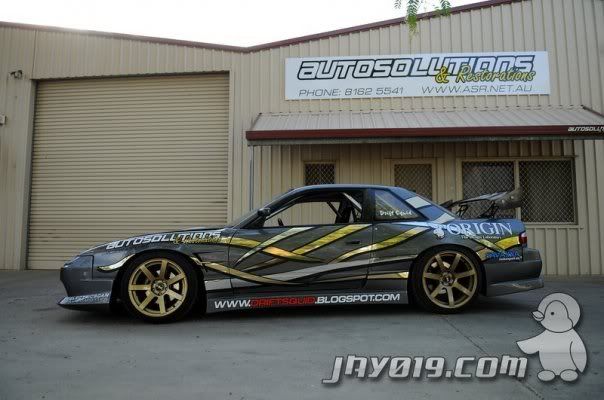 I then took the car home for some final touches and a quick clean up. I also managed to get myself 6 FULL hours sleep before the comp haha…
The morning had come and it was time to make the short trip to Mallala Raceway. I was so excited to not only show everyone what we had been doing for the last 3 weeks but also show how much better it was going to drive. Before i knew it i was on track and doing a few practice laps.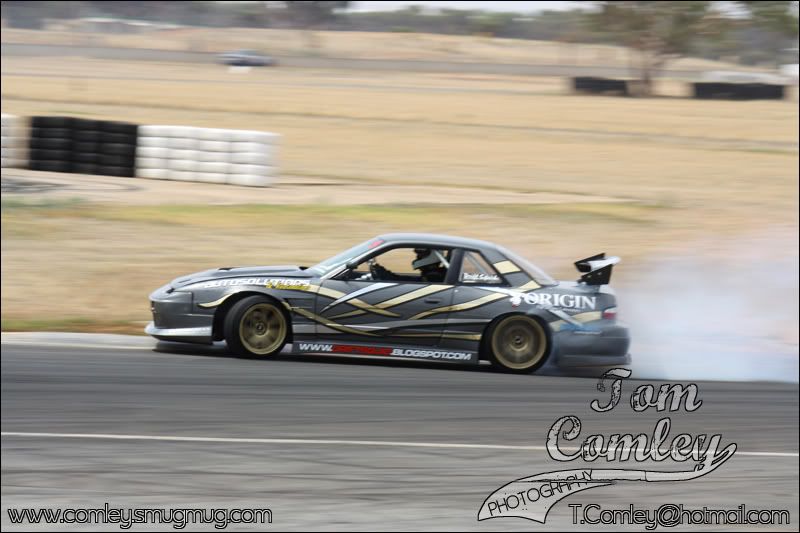 The car was starting to feel awesome and then as i came through the esses the car cut out. I knew it was fuel straight away and stopped driving. I came back into the pits and sure enough the fuel pump had died. Andy my Mechanic headed straight back to the workshop in Cavan *AUTOSOLUTIONS & RESTORATIONS* to grab another fuel pump. Lucky for us we had 2 hours to have the car ready. Andy was back just in time and we put the car back together and it was perfect.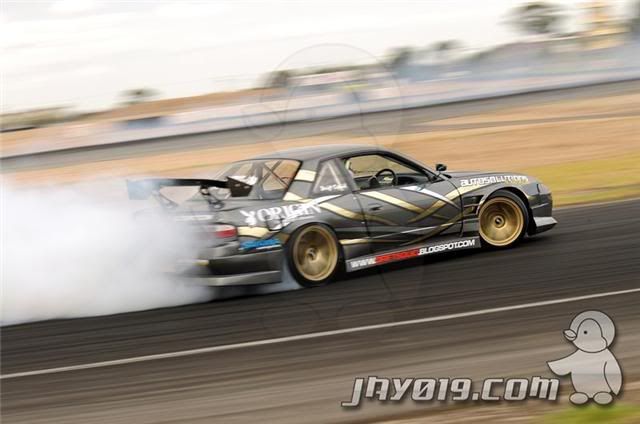 We then went straight out to put down a solid qualifying lap. So on went a new pair of Neuton NT 5000 235/40/18's. I thought i better do 1 practice lap and then do my 2 qualifying laps. As i was coming through the esses the car felt great and then i got onto the Mallala Straight and almost had it full throttle and BANG. The gearbox blew to bits, the heart dropped as i knew i didnt have enough time to source and change a gearbox in 20 mins.
It was a very bad way to start the 2010 year as we didnt even get a qualifying lap down which means not 1 single point. But thats motorsport and it just wasnt possible to have fixed it in time and be back on track.
I will now be saving up for a dog box so this problem will never become an issue. Other then that the car was feeling great and i cant thank my sponsors enough.
AUTOSOLUTIONS & RESTORATIONS for the crazy hours and time put into the new motor setup.
ELECTRICSCAN AUTOMOTIVE for the complete rewire of the engine bay
ORIGIN AND SAVANNA MOTORSPORT for supplying the car with fibreglass all round.
HELPS METALWORKS for the masterpiece of an engine bay and all the fabrication work.
STICKERDUDE *Mr Bing* for the major hours spent on the design and new graphics.
And to all my family and awesome mates for helping out whenever its needed. Love you guys
Regards
-Squid