Hey all,
Had our annual "ALL JAPAN DAY" car show on the weekend. Was a great day and heaps of crazy street and track cars came out.
Here is a few pics of my car from the event. If you would like to see more check out www.Jay019.com for more pics.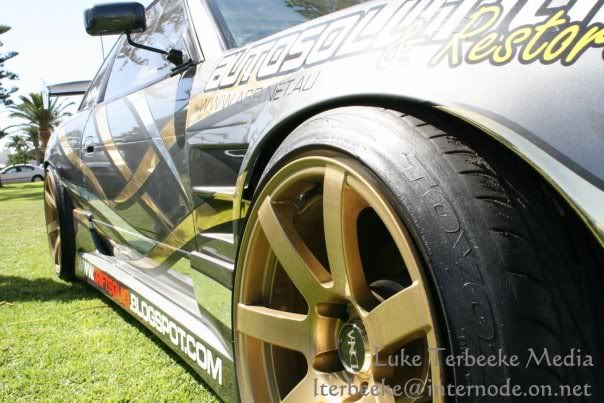 Cant thank the organisers enough for all the hard work put in to making the day happen. Thanks heaps guys 😉
Also the gearbox is gettign rebuilt this week and i plan on putting the Rb25 box back in as i just cant afford the Helical gearset at this stage.
Next event is Drift Super Cup @ Mallala Raceway 17th and 18th of April.
Cheers
-Squid
P.S. I maybe making a visit overseas soon also so stay tuned 😛