Hey all,
Went out on thursday for a private test day at Mallala Raceway. The car now runs a nice 20psi and my Tuner *Autosolutions and restorations* wont tell me the power figure but DAMN its fast now hahaa…
My new rims arrived Finally. 18 x 10J -30 and 18 x 11.5J-10 WORK EQUIPS
Had to put custom LCA in the car and so i could fit the new rims and all i can say is it is a bag of crap to drive as it is. I will be putting the NP wonder LCA back in but modifying them to suit.
The new power figure and setup is going to take some getting use to but its going to be wicked once its working well. I cant wait
Anyway here is a link to some pics
Give these a go mate, these are all the shots of your car that i've hosted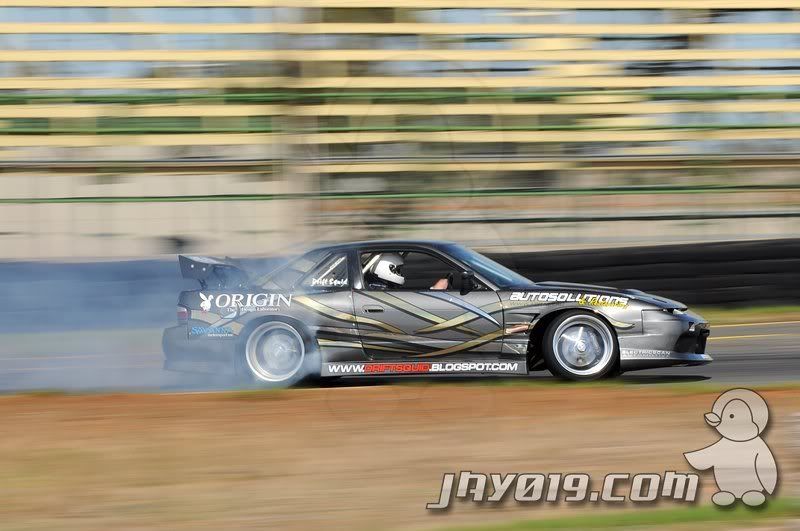 Here is a crappy video i put up, sorry about the quality but the editing program didnt want to play the game 🙁
Enjoy
Squid