Hey all,
I'm trying to catch up with everything that has been happening of late as I have had no internet. I know it's not good enough but here goes.
Well as you know I blew another gearbox last time I went out, I also had a engine issue which we have now figured out. Firstly with the gearbox, PPG Gearboxes here in South Australia helped me out with a 1st to 4th gear Helical Cut Dog Set. I have heard so much about these gearboxes and couldn't wait to purchase one. I bought it and got PPG to install the gear set. I couldn't wait to finally have a strong gearbox that will handle anything I do too it hahaa…
Autosolutions & Restorations had the motor back and checked it all out. They had the motor back together and ready to rock in no time. We were just waiting on some other goodies such as the new RB26 Power FC D-Jetro ECU. Rob from ElectricScan rewired the engine bay for the Power FC to work and what a great job he did. He made sure everything was easy to get to and hassle free, can't thank Rob enough for his time and effort put into my car.
Once Rob had wired it all up we were just waiting on the PPG Dog Box, once The PPG Dog Box arrived the team from AutoSolutions & Restorations had the car running in no time. Made sure everything was working fine and got the car ready for Dyno Tuning. Big thanks to Autosolutions & Restorations for putting in massive amounts of time and effort while still making customers their number one priority.
Now that it was ready for tuning we sent the car down to Simon at Morpowa. Simon has tuned many car with a Power FC and is also the tuner of his mighty 2J180 which now makes some insane power haha…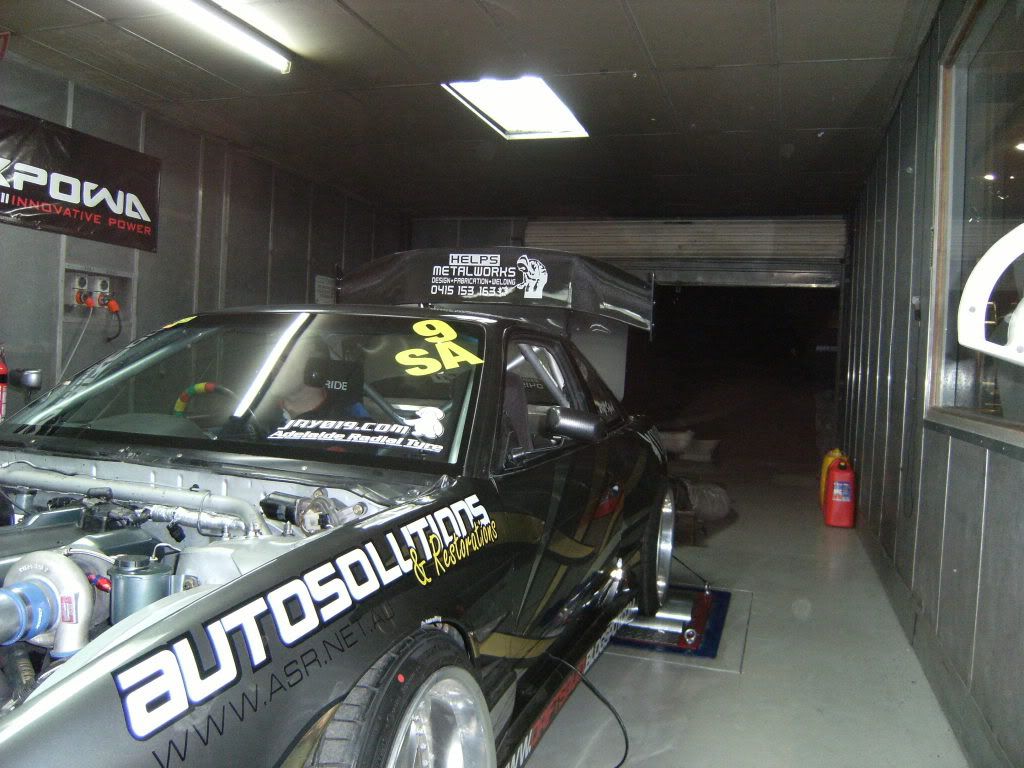 Simon was kind enough to spend a lot of time getting the tune right and we found out a lot about the car while he had it on the Dyno. We now run a fuel mix which has made the car run a lot cooler and make some nice power. Simon tuned the car for a very safe 310rwkw, I'm more then happy with the amount of power. I just can't wait to test it all out, stay tuned for the videos 🙂
Now that the car is running and sweet I wanted to change it up a bit before G1 Round 2 which was coming up. I'm well known for changing things last min and always make the car worse but I was sure taking some camber out was going to help turn the car better. As you can see it had close to 7 degrees camber on the front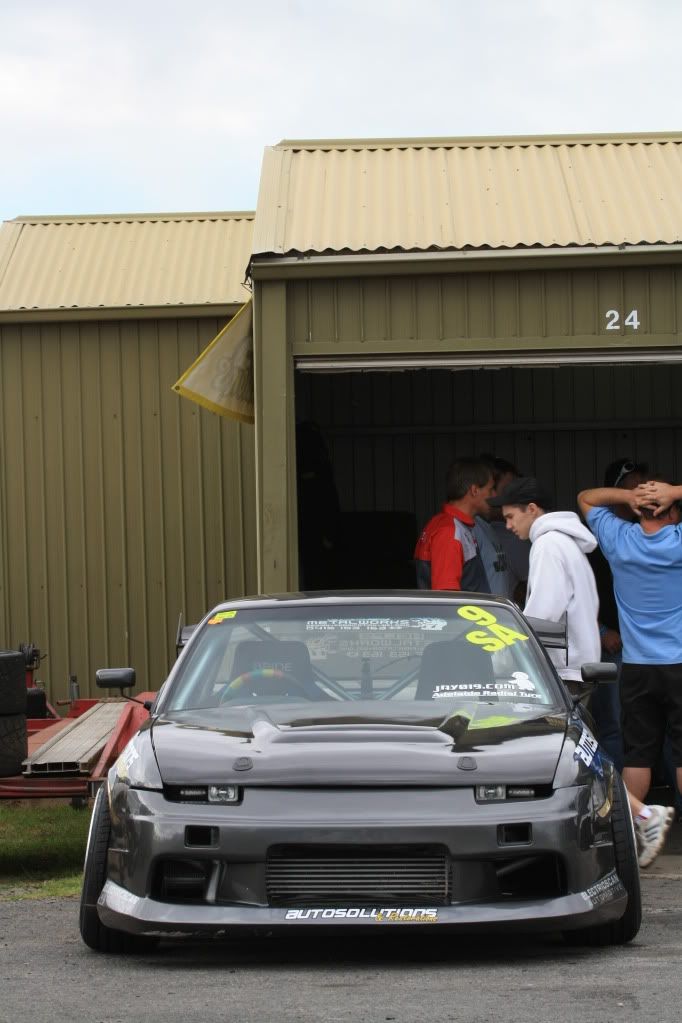 Oh… how i was so wrong 🙁 more too come on that story but here is a quick pic of the new setup with only 2.5 degrees camber. Oh and some new quick custom Squid made flares 😛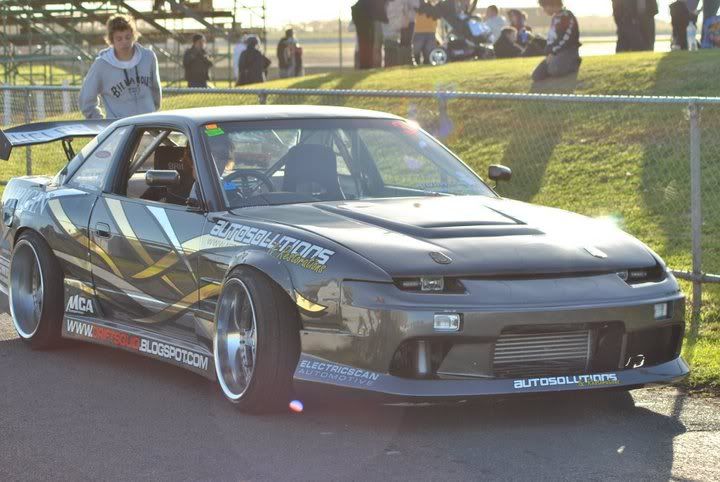 G1 Round 2 updates coming soon
-Squid