Hi all,
If you havnt already seen it, Casey came down from Queensland to do a photoshoot with my car for SPEEDHUNTERS. It has always been a dream of mine to make it on speedhunters and its now happened. Cant thanks Casey enough for this. Take a look 🙂 SPEEDHUNTERS
Here is a few sneak peaks
I was also in the latest FAST FOURS mag (AUGUST) which had a full write up of the car. If you see it around its worth a look. They posted my video on their website also, take a quick look  FASTFOURS
Thanks to Tom Hall for making this happen. This is the cover of the issue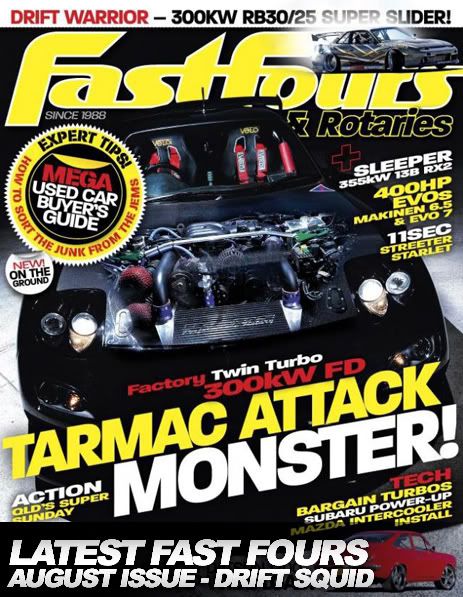 MCA Suspension has been testing out their new shocks for my Drift car. They should be ready very soon so ill be doing a feature on them once they arrive. Be sure to check out their website MCA SUSPENSION
Plenty more news coming soon so stay tuned.
Also dont forget my new website is now live DRIFTSQUID take a look and let me know what you think
Regards
Jake Jones
DRIFTSQUID