Hi all,
How are we all?? As most know my sponsors and I have been flat out getting the car rebuilt and ready for a massive adventure overseas. It was released today that I am heading over to compete in the D1NZ Drift Series. Since the day I started watching drift videos it's been a dream to drift in the D1NZ series. I'm nervous, excited, anxious and eagerly dying too rip through the PPG box for some of the fastest drifting I will ever do in my life in New Zealand. 🙂
I have had the idea of heading over to NZ for awhile now and decided to see how possible it was going to be. After working it all out and talking to the D1NZ crew, I needed to hurry things up if I was going to make it all in time.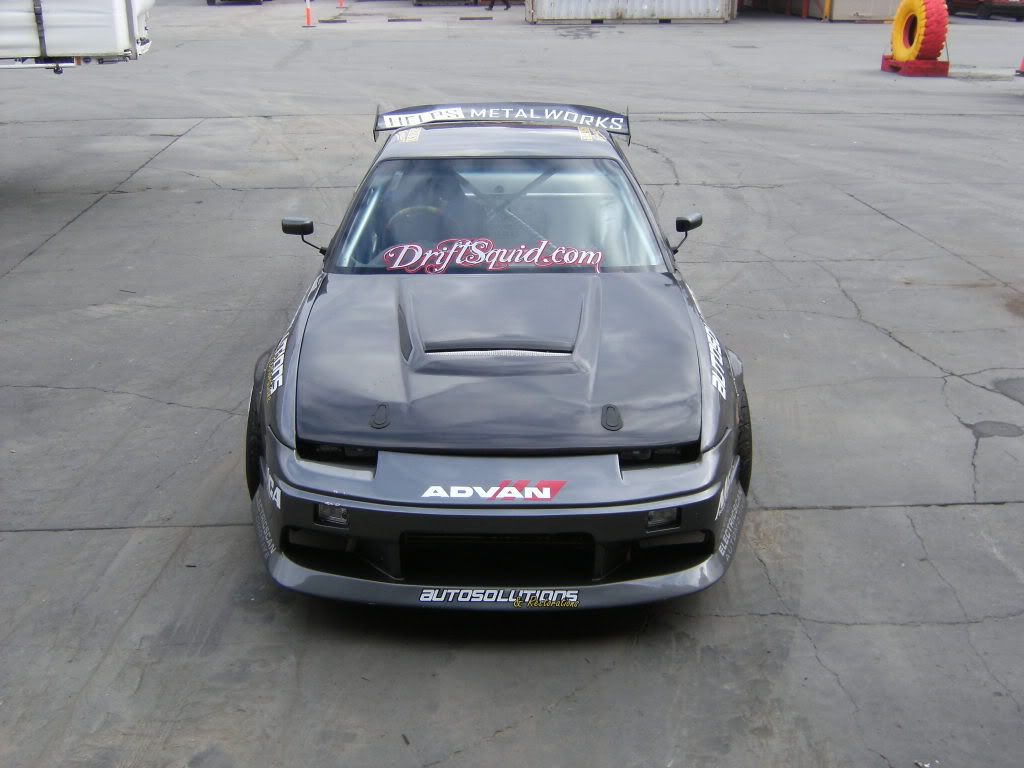 First off the car was sent down too Help Metalworks to get some custom work done to comply with the D1NZ regs. Craig turned the car around quick enough for me to make sure I could get everything sorted in time.
Autosolutions and Restorations like always went all over the car and made sure it was going to be fit for one hell of a thrashing. I put a new GTR rear end in the car so we knew the car was strong enough to handle anything I gave it. The RB26, PPG dog box and GTR rear end make this car so strong it's going to be one less thing I have to worry about.
MCA suspension was put into the car the week after and knowing how awesome this suspension is I shouldn't be worried that I haven't tested the car before I sent it off to NZ. 😀
The car was re tuned back on BP 98 as NZ is now only using Green Fuels 🙂 Simon from Morpowa took care of the beast and made more power back on 98 then it was making so it's working out well. Thanks Simon 🙂
Now in preparation for it to get through to NZ the car must be spotless. I have never spent so much time cleaning ever single bit of the car ever. From underneath to the top of the sub frames. I went a little too far and decided to paint the whole underneath (Well Andy from Autosolutions did most of it haha) thanks Andy and Fred for everything!
Here is my car getting a check over from the top blokes down at the Harbor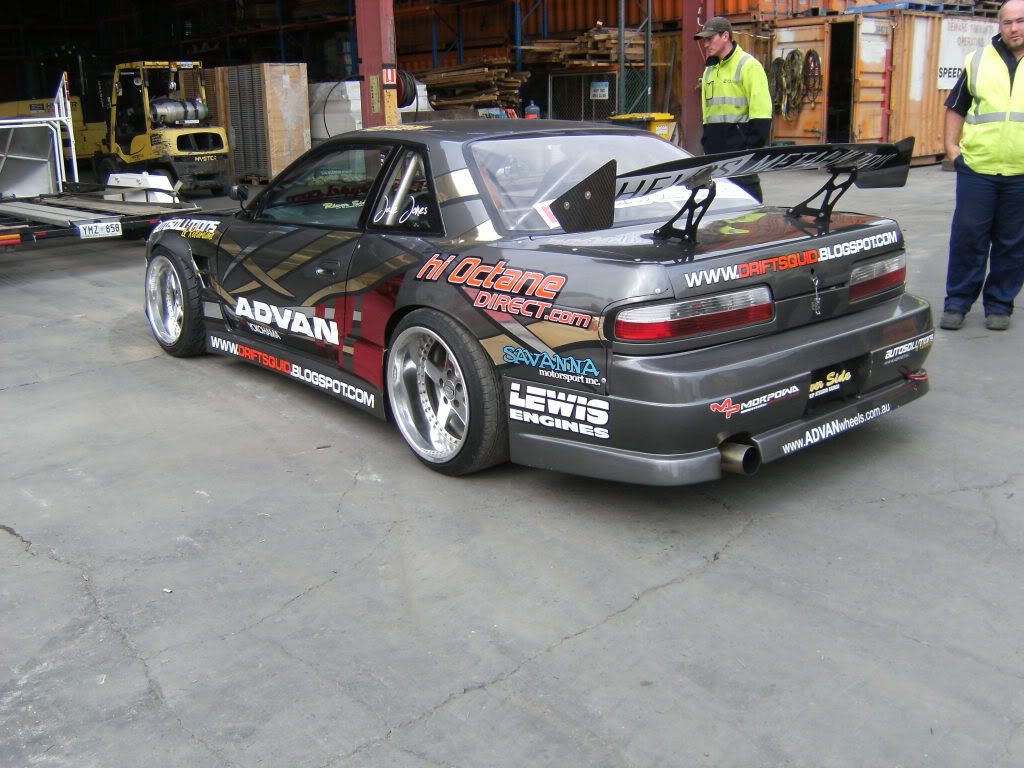 And here is my container :S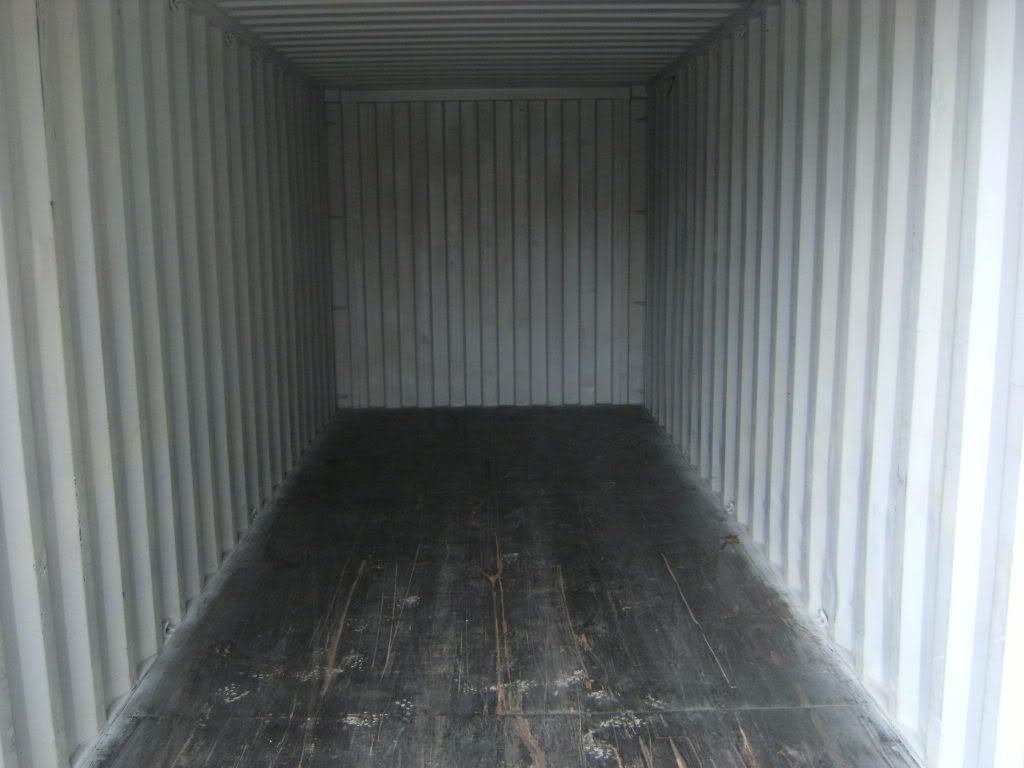 Containers scare me, the fact they don't lock into each other while on the boat just gives me chills down my spine! Fingers crossed Im in the middle of the boat haha 🙂
Waiting around for customs i decided to take some pics with the container and car haha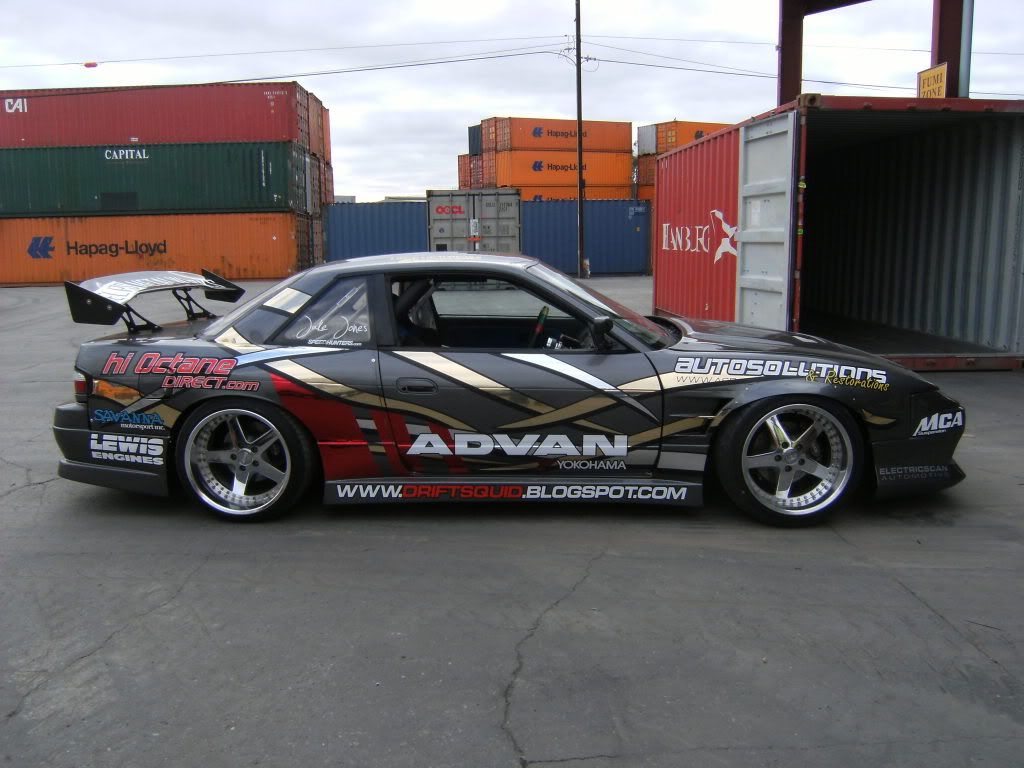 Nice background eh?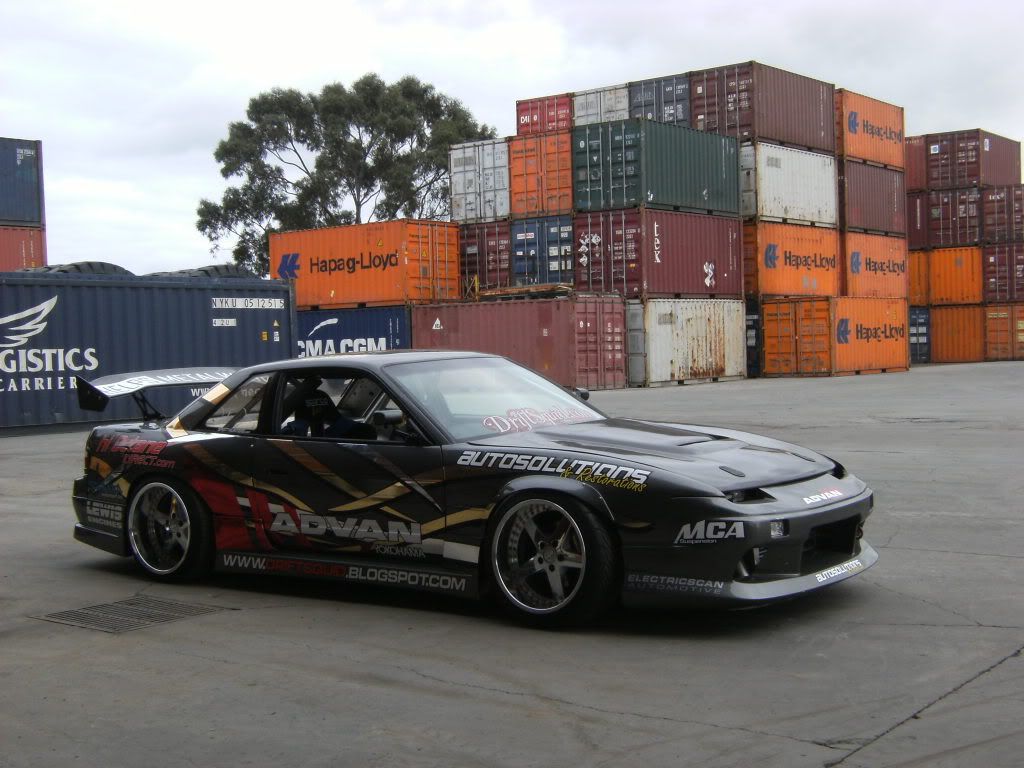 Customs came and told us we should clean the dirt off that the car picked up in the yard. I was now worried like crazy haha. If they are that picky how will it ever get through in NZ. So as we rolled it into the container we cleaned it down so not dirt was anywhere near it!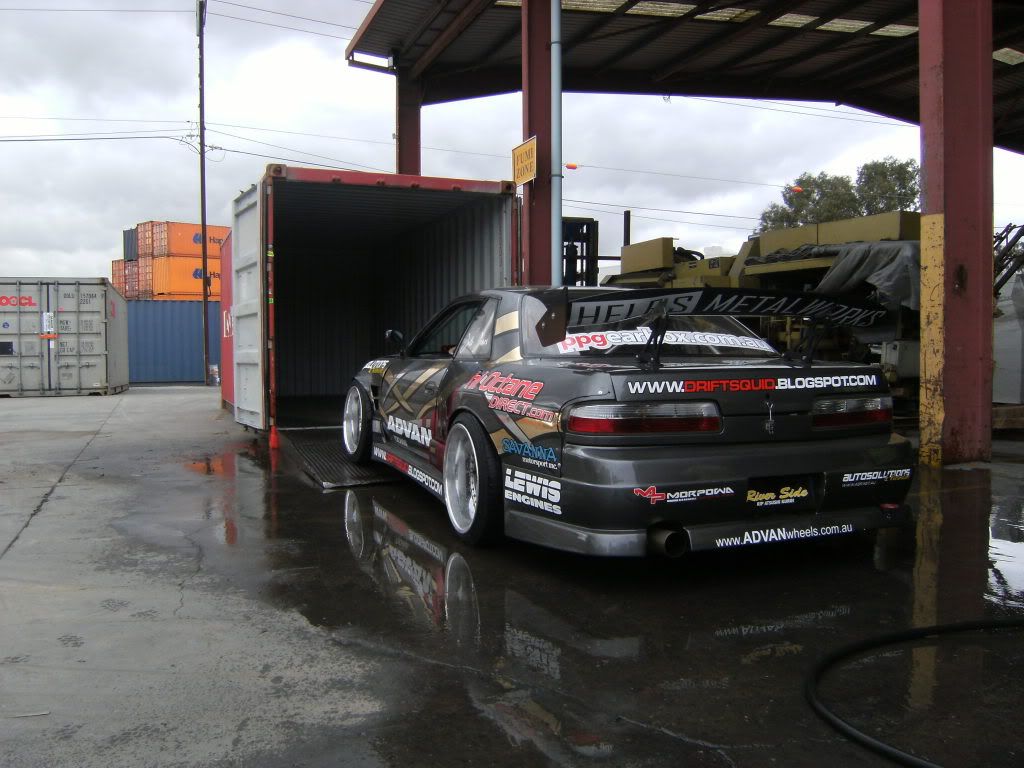 Before I knew it the car was in the container and ready to roll
I then turn around to see the truck is already here to pick it up and take it to the docks. Talk about express haha
Hair rasing moment (Please dont drop it sir) haha
Even got a damn nice rig to take it down to Outer habour for me 🙂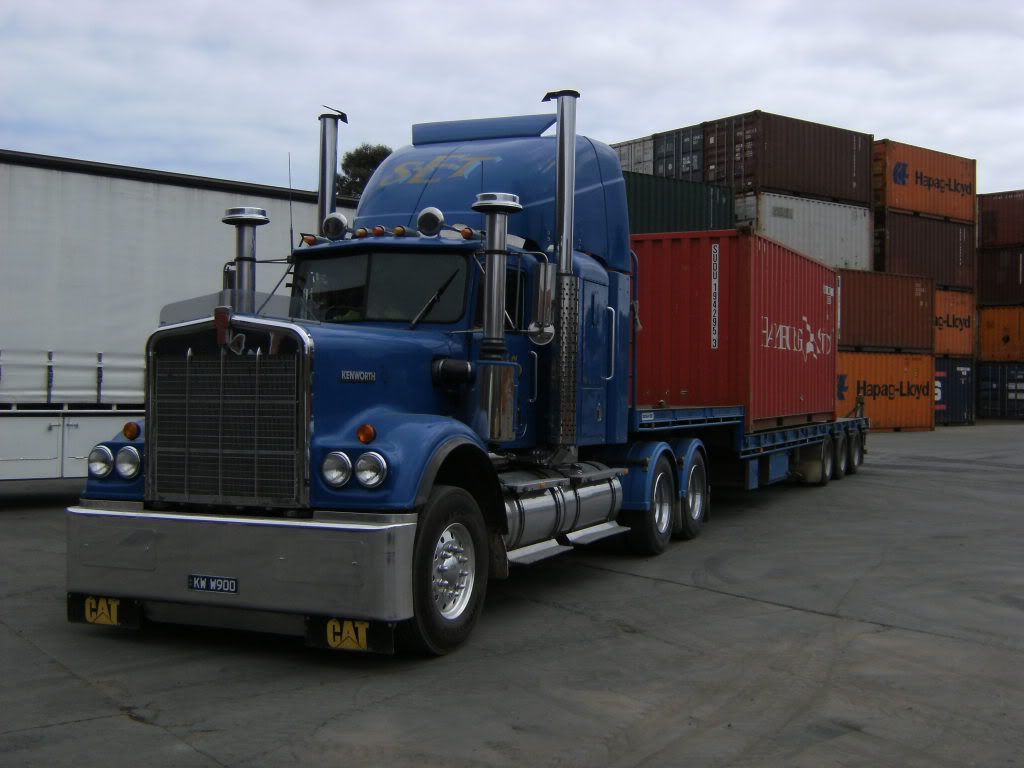 And just like that the car was gone!
It has been such a crazy couple week's I'm not sure how it all happened. but I do know without the help from Hi Octane Direct, Autosolutions and Restorations, Advan Australia, Morpowa, Helps Metalworks, PPG gearboxes, Lewis Engines, ElectricScan Automotive, MCA suspension, Mr Bing, KC Customs, Savannamotorsport and family and friends this wouldn't have happened. Thank you all so much and I can't wait to represent Australia in New Zealand! Bring it on 😛
So many cool things I can release soon so stay tuned.
Cheers
-Squid