Hey all,
As you all know my car was shipped off to New Zealand to compete in the D1NZ drift series.
The car arrived safely and was sent to a good mate's workshop in Christchurch. The car awaited the team's arrival and as we rolled in on the Wednesday it was straight to work.
The car needed a check up on the Dyno on NZ fuel and Craig from Helps Metalwork's went over a few days earlier to get the screamer plumbed back into the exhaust.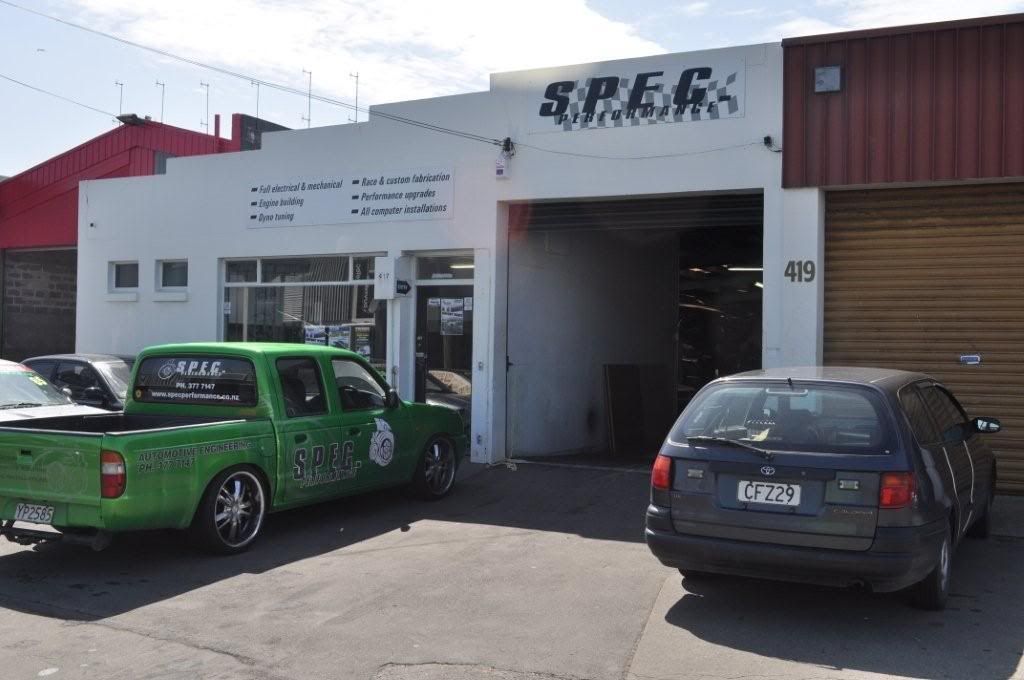 With the car all ready to rumble it was loaded onto a tow truck to head to the track on the Friday morning. When we rocked up Jon from Spec Performance jumped in the passenger seat and we did a quick road tune to make sure everything was perfect. Will all the checks taken care of and everything under control it was go time. As I drove the car back to the pits and shut it down for a while, I started the car up again and had no oil pressure. We didn't waste anytime and flat towed the car back to Spec Performance.
Back as the work shop (ICON) my new helmet sponsor 🙂
One of my best mates "Lee" from Australia made the trek over with me to help out
Mark and Janita Boxer from Hoon Media came over to do some filming from the event. Here is basically day 1 of how things unfolded (PART1) Please note part 2 is down the page 🙂
Sure enough we had the car fix that night and went back to the motel for a couple hours sleep.
The next morning the car was flat towed back to the track to make it in time. It wasn't long till I got out to the first practice session as I had been so keen too do all weekend 🙂
I took a lap to putt around and just zone everything out.
First practice session without any testing since way back at the start of 2010 and an eye alignment it felt rather good considering.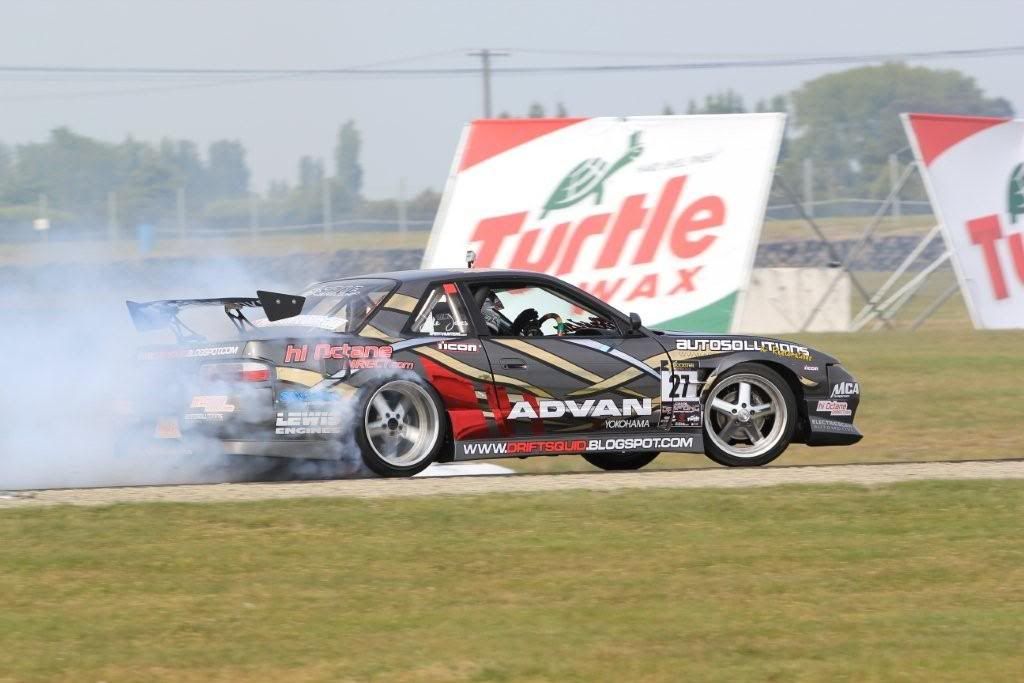 Mark and Janita were running around putting Cameras all over the car haha. Here is a shot from inside the car 🙂
The New Zealand scene is so much bigger then the Australian Scene. I couldn't believe how much the crowd gets into it all. Mind you when you have 4 rotor screaming FD's like MadMikes it's fairly easy to get pumped haha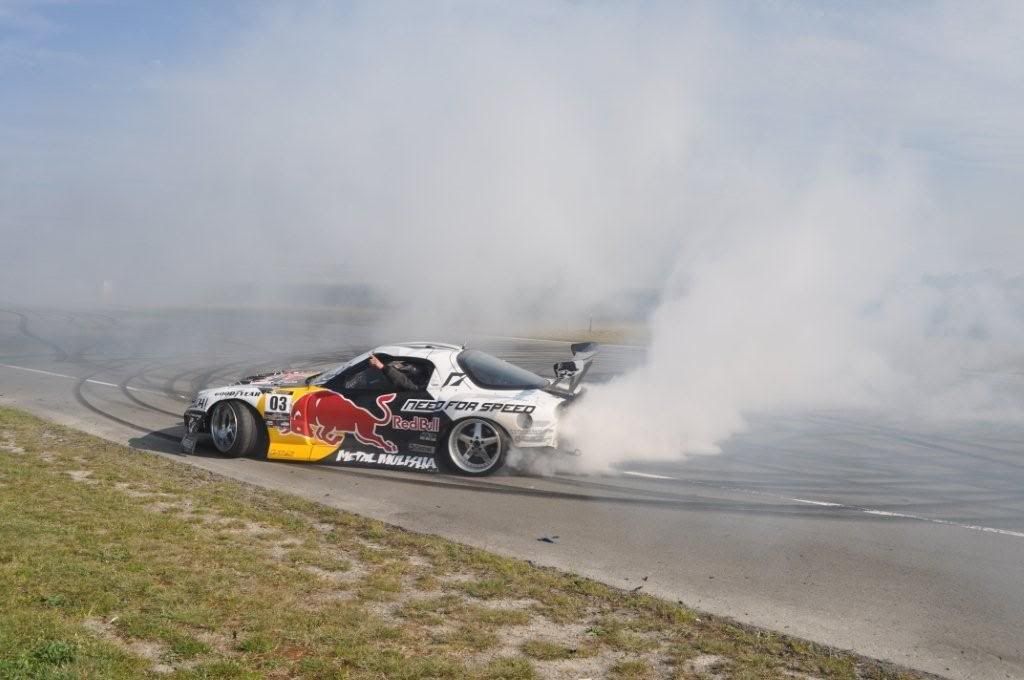 Going back into the pits to put a fresh batch of Yokohama S Drives on the car for Qualifying
Qualifying was up and I was ready for it. Layed down 5 laps and managed to get 20th spot which didn't put me into the top 16.
One thing I love about the D1NZ series is how easy they make everyone watching know what we are trying to aim for 🙂 *Oz take note* 😛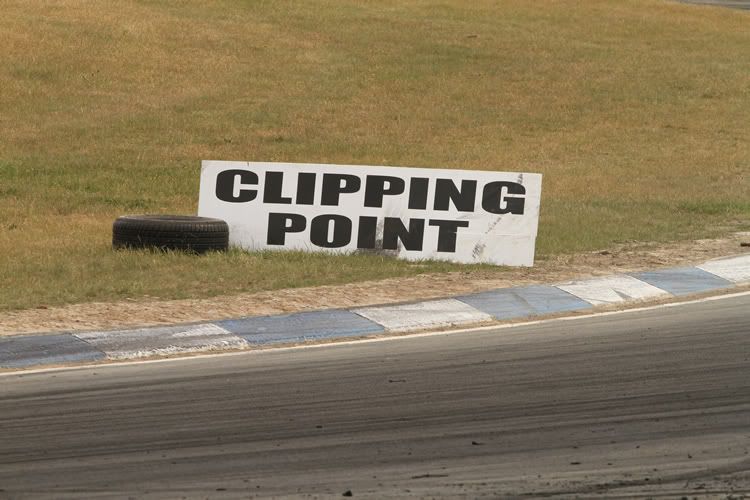 Overall I finished 20th for the round and considering the lack of driving I had and the mechanical problems it wasn't a bad place.
Part 2 of the video Mark and Janita is here thanks to ADVAN Australia and HIOCTANEDIRECT.com

Matt from Speedhunters was out in force taking some awesome pics also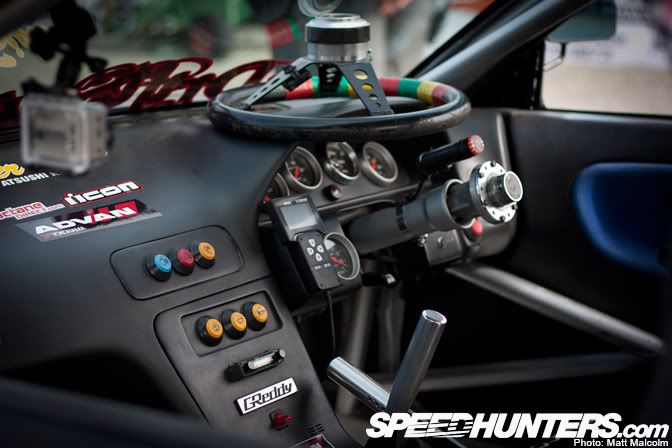 The car is now getting some serious work done to it ready for round 2. Corn juice is now the fuel it will be sucking down 🙂
Can't wait for round 2 which is only 3 weeks away so I better get back to work haha
Thanks again to Advan Australia and HiOctane Direct.com for making this all happen 🙂
To check out all my sponsors follow through onto my website which will have the updating from each day when I head over next time.
Till then…
Peace 🙂
-Squid