Hey all,
Been awhile since ive done an update as its been so crazy since I returned back from New Zealand. The car arrived and within a couple days I had the whole car back to a rolling shell.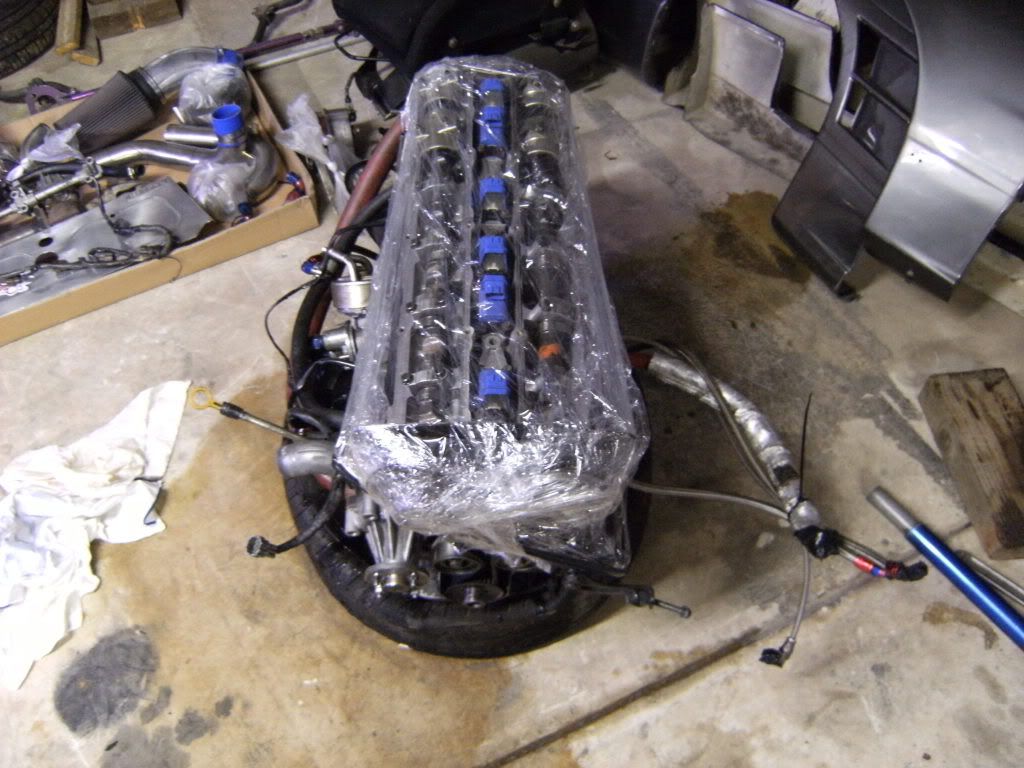 With all my awesome supporters still on board and keen to help me give the Sonvia a re-birth it was going to turn out damn good!!!
First place the car was sent was to Helps Metalworks for some fabrication work to the rear end. My inspiration for the revised rear end was from Forrest Wangs S13.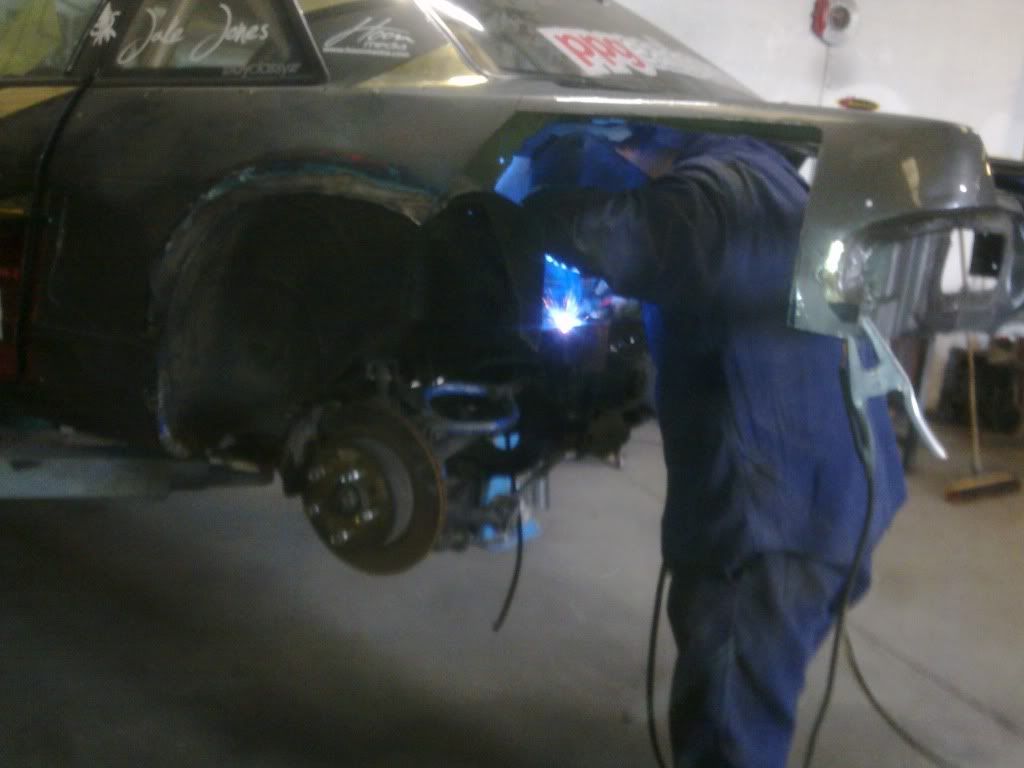 The rear end was cut out completely and replaced for a much easier and nicer tube rear end. Fitted with an Alloy fuel cell, external fuel pumps and battery. With Craig being so busy he had the car for a little longer then expected and in turn made the dead line for the car to be finished a little tricky. But with all my supporters I wasnt too worried as they are more then capable of getting the work done in time.
G1 Round 2 was fast approaching and the car was still a fair way off being finished. Craigs work was now complete and was well worth the wait. It turned out alot better then I thought, making it alot easier to work with in the rear end too.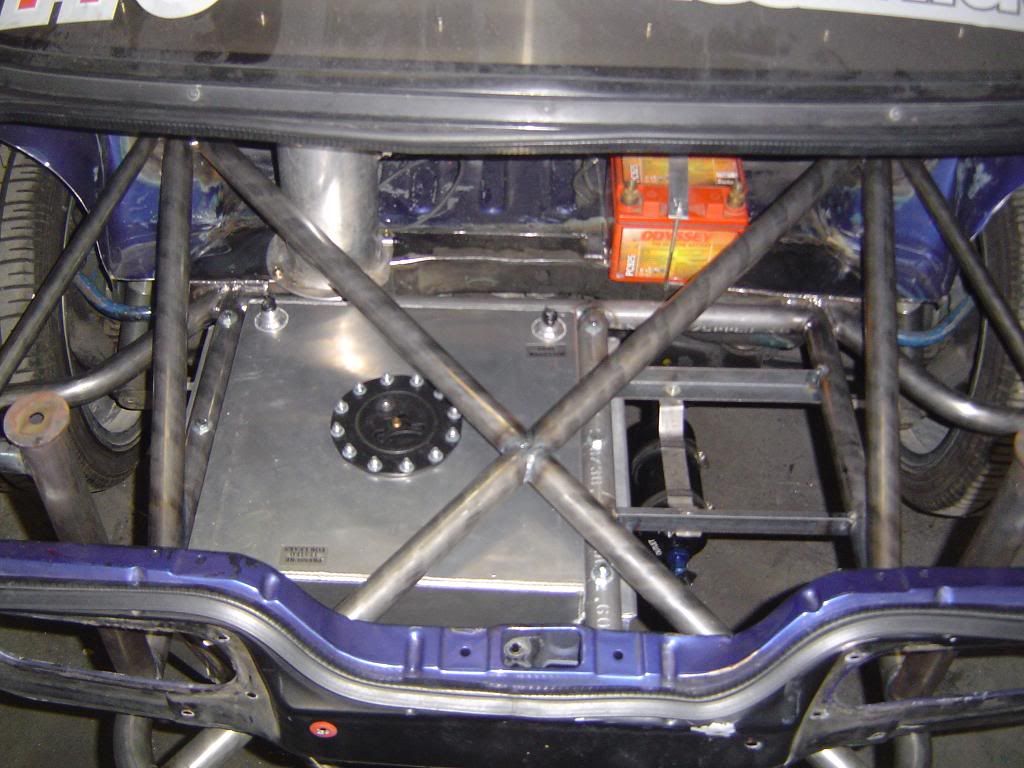 I had now taken the car back to my place (Squid shack) for the final assembly of all the goodies.
The motor and gearbox was pulled out as I had the gearbox serviced and alot of the engine parts sent off to Hi Octane for some colour treatment 😉
Hi Octane Performance Coatings had gone crazy on my engine parts and turned them into this!!!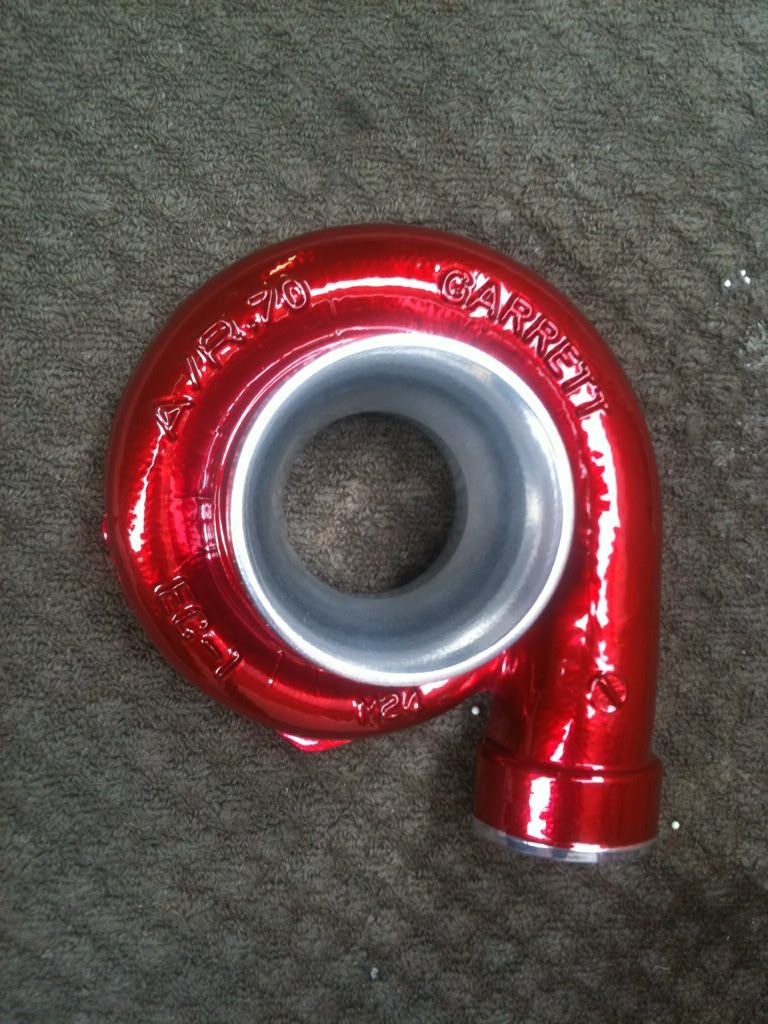 I couldnt wait to have the motor back together to see what it looked like and before I knew it I had it all back in the car and ready to rumble!!!
Damn!!!! looks good hey????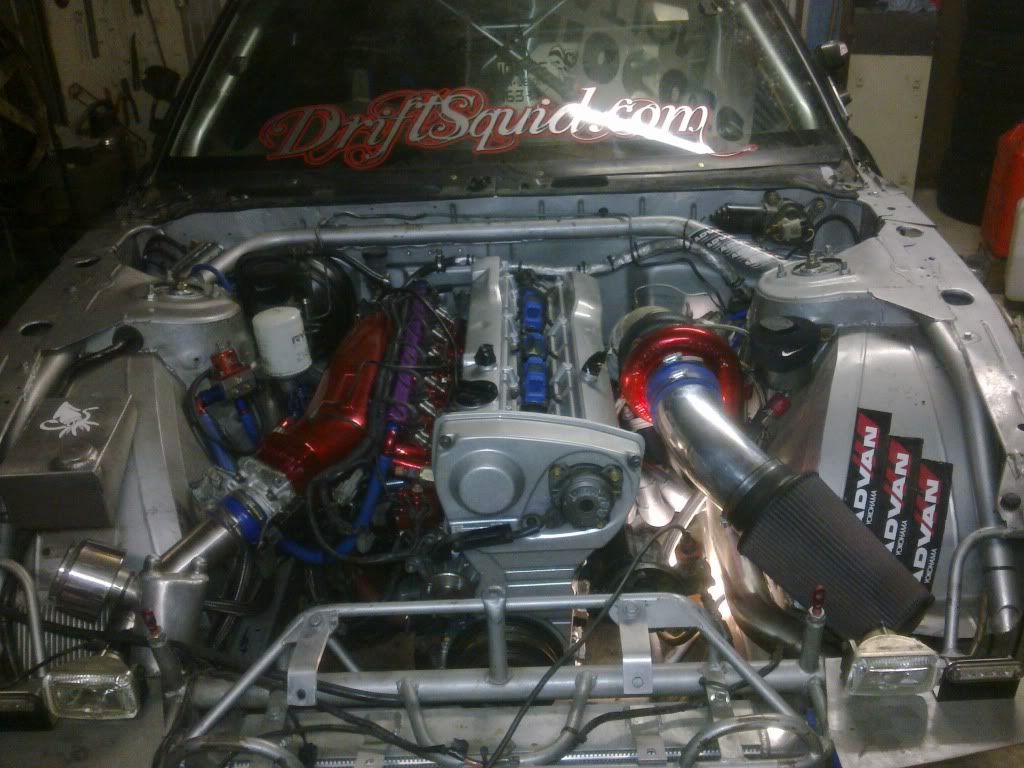 Now that everything was back in the car I wasnt able to run it due to upgrading the whole fuel system. I went down to MORPOWA in Adelaide and got myself a heap of Speed flow fittings and new fuel lines. -8 feed line and -6 return. After playing around with all this for a few days getting the right fittings and the right amount of fuel lines it was now ready to rumble.
G1 was so close and I still havnt even painted the car haha. My good mate KC was painting the car for me and with his busy schedule he needed to get my car done when it suited him. Sure enough he didnt have any free time because he was so busy, so he did the amazing and painted the car after hours for me. Once the shell was done he allowed me to have the car back to finish it off.
MY new sponsor Empire Aero had the brand new WORK9 kit arrive and without even fitting it up i sent it down to KC for paint. KC was onto that while I focused on getting the car ready. G1 was on the weekend coming and we still had to get paint done, new graphics, support mounts for whole new kit, new brakes, new suspension parts and a heap of tiny things.
While still working a full time job the 2 too 3 hours sleep a day was getting the better of me and the RedBulls started to cost me a fortune hahahaha.
But I think the final result speaks for itself. Even if we did only finish it at 3am the morning before G1 Round 2 hahaha. Hence the first pic of the car was at the event.
Even had a few little fans approve of the new look!!
A HUGE thanks to KC for painting the car in just a quick time. Luke Bing for the awesome sticker work. Taylor, Lee, Marc, and the rest of the crew at Bingles on the night before the comp for getting it ready.
ADVAN AUSTRALIA
HI OCTANE RACING
HI OCTANE DIRECT
MCA SUSPENSION
PPG GEARBOXES
ICON HELMETS
HELPS METALWORKS
EMPIRE AERO
G1 Round 2 wrap up coming next…. with a video if I can get the footage in time 😉
Peace
-Squid